OnLive pushes game stream service to UK punters
Cloud play
Cloud-based game service OnLive opened its gates to the UK public this morning, providing access to over a hundred titles and offerings exclusive deals for punters with BT internet connections.
The service has been active in the US since June 2010. To date, UK players have had access to the service through its US servers, and that's brought with it a wee bit of lag. Well, not any longer.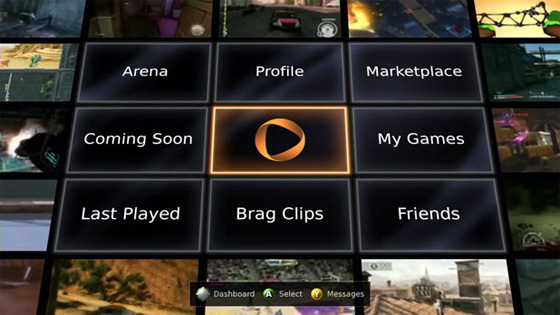 In 2010, OnLive struck a partnership with BT so it's no surprise the telco's customers benefit the most, each gaining a PlayPack subscription that'll last until next year.
Not only does this bring free access to more than 100 games, including Homefront, Fear 3, Prince of Persia and World of Goo. Playing them won't affect customer's broadband usage allowances, regardless of the tariff they're on. BT customers can sign up to OnLive online.
Users without a BT connection are offered the same service for £7 a month.
OnLive is also pitching a special launch offer for all customers, where the first full PlayPass a user snaps up will cost just £1. PlayPasses grant access to games for a fixed period of time. A full pass is unlimited and while there's always the chance a game will be removed from the system, OnLive promises support for a minimum of three years before this happens. Other options are five-day and three-day passes, starting from £2 a pop.
Gamers visiting this week's Eurogamer Expo at Earls Court are also getting free Game Systems which'll stream the service to any HDTV - though with the usual 'while stocks last' caveat. These boxes can be purchased separately for £70.

High street retailer Game has jumped on board too and will stock all the trimmings, including the OnLive Game System, OnLive Wireless Controller and PlayPass purchases across the group's 615 UK stores.
OnLive supports HDTVs, PCs and Macs. iPad and Android tablet support is on the horizon, it said.
Let us know how you get on, or simply up some 'Brag Clips' of your favourite moments and post them to Reg Hardware's Facebook page. ®
Sponsored: Detecting cyber attacks as a small to medium business