Flipboard
News, from source to 'pad
iOS App of the Week Flipboard has been around for a year or so now, and has garnered all sorts of awards along the way. However, it was updated recently and has just gained the tech industry's ultimate accolade: that of being imitated by Google, which is reported to be developing a "Flipboard killer" under the codename 'Propeller'.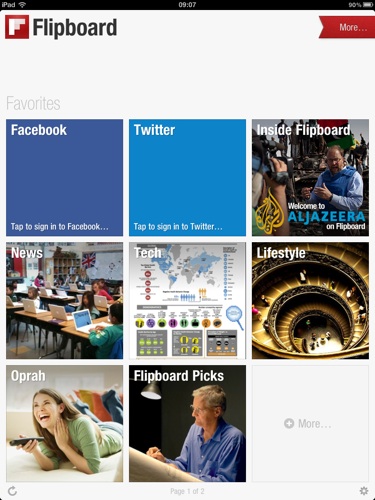 Your own, if you will, 'e-zine'
Variously described as a "news curator" or "personal magazine", the iPad-only Flipboard allows you to gather newsfeeds and Tweets from your favourite news services and followees, and link to social networks.
The app starts off with a series of pre-installed news sources, covering categories such as technology, sport and lifestyle, along with options for linking to your Facebook and Twitter accounts.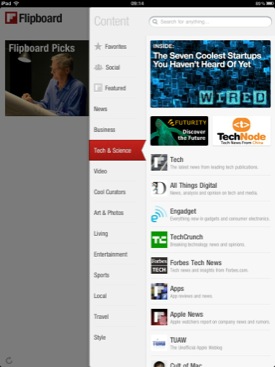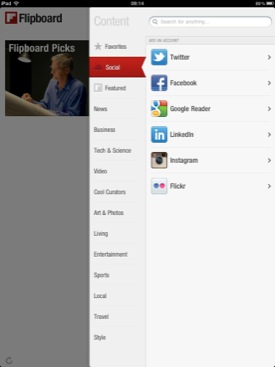 Connect to news services (left) and to social networks (right)
You can also add your own services, such as Reg Hardware's RSS newsfeed, so that you can create a customised collection of all your favourite news and social networking services.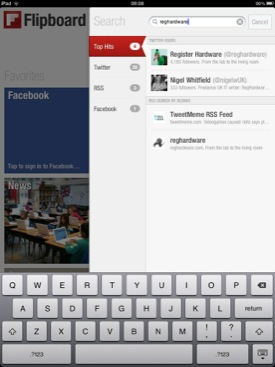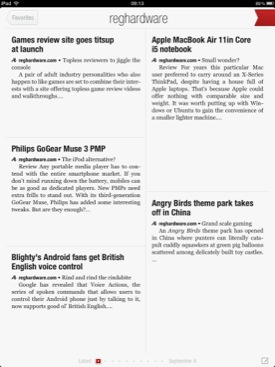 You can enter your own news sources (left) then read all the headlines (right)
The various news sources are displayed on the app's 'cover' page as a series of tiles, which you can drag and drop to arrange in any order you fancy. You can then just tap on an item to open it up and flip through the latest stories as though you were reading an e-magazine.
This latest update, to version 1.5, has also updated its Content Guide section to make it easier to browse through existing news services, and to search for other services that you might want to add.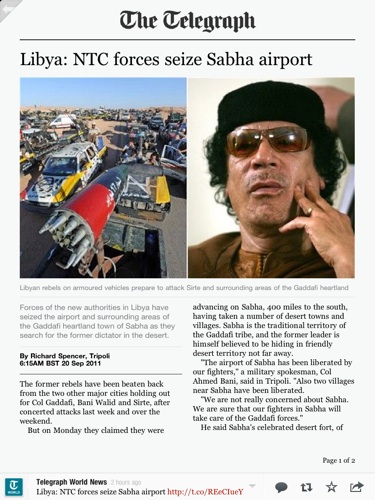 'Read all abart it!'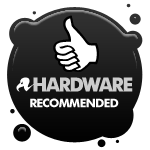 If you're a pure news junkie and aren't bothered about social networking froth then rivals such as Pulse and Zite are more geared towards quickly scanning news headlines.
However, Flipboard's stylish interface and its ability to combine hard news and social networking set a high standard for Google to match. ®
We make our selection of the best iOS smartphone and tablet downloads every Thursday. It you think there's an app we should be considering, please let us know.
More iOS App of the Week Winners

Bike
Hub
Adobe
CreatePDF
TextGrabber
Autodesk
Fluid FX
Amazon
Kindle
Cloud Reader
Sponsored: Beyond the Data Frontier

Flipboard
A smart news presentation app, well implemented.