Nissan Micra DIG-S
Diesel economy meets petrol refinement
Miller Cycle time
Another advantage over the Fiat is the total absence of lag from the blower, an inherent advantage of super- over turbo-charging. I suspect nine out of ten drivers when put behind the wheel of a DIG-S would assume it has a 1.5-litre normally aspirated engine and be none the wiser until they got to the fuel pump.
Nissan has accomplished this technical sleight of hand by bolting the supercharger to a very light and low friction three-cylinder engine running on a high compression ratio (13:1) Miller cycle.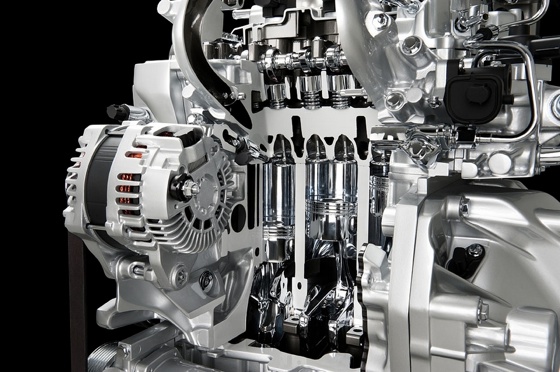 'Nano-polished', no less
By dint of its combustion profile, a Miller cycle engine is good for economy but bad for torque which is why it's favoured in petrol-electric hybrids where the electric motor can pick up the slack. Attach a mechanical blower to a Miller engine and you get the best of both worlds: economy and torque.
In an effort to maximise refinement and economy, the camshaft has been given what Nissan is calling a "nano-level of polishing", while other moving bits like the valve lifters have been subjected to "diamond-like polishing". Apparently, all this buffing and smoothing has reduced internal friction by up to 50 per cent.
The net result is an engine that makes no more fuss when going about its business than a Swiss watch, not that you actually need to rev it hard to make progress. Peak torque may arrive at a rather high 4400rpm but a good 80 per cent feels like it's available from around the 1500rpm mark.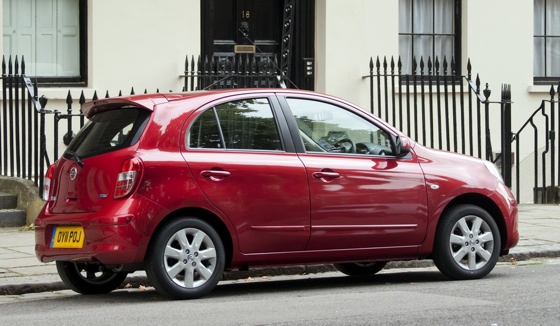 Bit anonymous on the street
If the engine has a downside it's that its dash and brio can make you forget you are in an econo-box. On a couple of occasions while hustling around the Peak District, the eager engine encouraged me to charge into corners with rather too much vim only to run out of poise and grip at the vital moment.
To further help with economy, the DIG-S packs a start-stop system complete with brake energy harvesting to keep the battery topped up and some subtle aerodynamic tweaks to the chin and rear spoilers that reduce the coefficient of drag from the standard Micra's 0.33 to 0.29.