Nissan Micra DIG-S
Diesel economy meets petrol refinement
Review Nissan's fourth-generation Micra didn't make much of a splash when it launched in the UK last year thanks to the absence of headline-grabbing technical advances. The forgettable styling didn't help, Nissan abandoning the idiosyncratic look of the previous model in favour of something that looked decidedly plain alongside its visually challenging Juke.
Twelve months later and Nissan has dropped a new petrol engine into the Micra and instantly transformed it from just one of the boys in the band to the Chris Martin of superminis.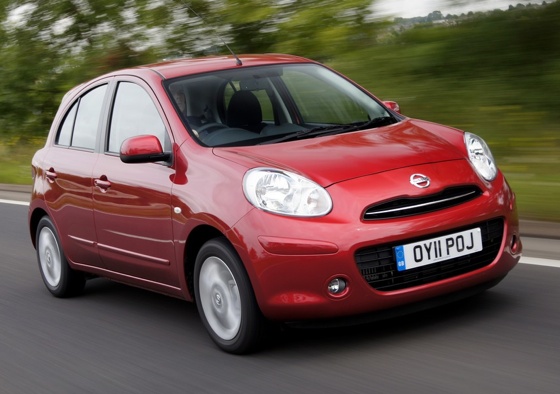 Speedy for a 1.2-litre job
DIG-S stands for Direct Injection Gasoline - Supercharged, and the new 1.2-litre three-cylinder petrol engine is, in my opinion, one of the finest mass-market car engines of the last 30 years. It comes close to displacing Fiat's five-cylinder 20v 2.0-litre turbo as my all-time personal favourite.
Nissan's goal for the DIG-S motor was simple: to get diesel engine economy and petrol engine performance and refinement from the same unit. There's no arguing that it has achieved the technical part of that ambition.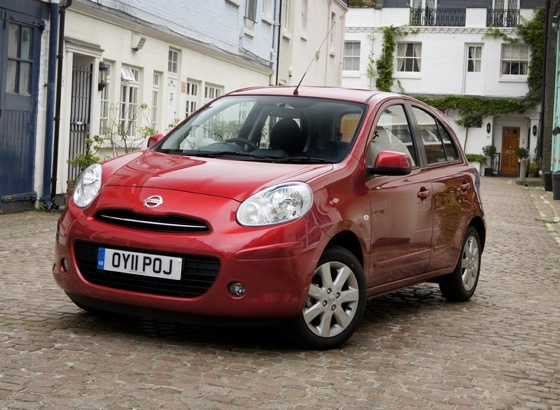 Not quite pretty enough
With 98PS and 142Nm available, the new Micra certainly has plenty of get up and go. Pushed hard, it will hit 110mph and get you to 60 in around 11 seconds. Driven sensibly, it will return a combined economy figure of 68.9mpg and puff out 95g/km of CO2 from the exhaust pipe.
Those numbers pitch the Micra DIG-S head-to-head with Fiat's little 500 Twin-Air, which has slightly better emission figures. But the Micra's motor has a trick up its sleeve: its exceptional level of refinement.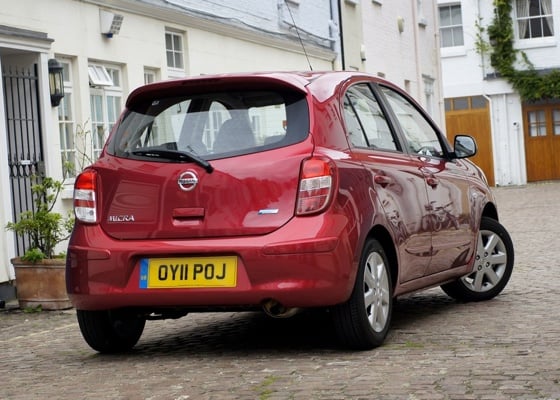 The big rear spoiler is part of the DIG-S aero pack
I'm not saying it's as much fun to exercise as the Fiat's twin, but the Micra's engine delivers its performance in a far less frenetic manner and, more importantly, when driven hard the economy doesn't take the hit that it does in the Fiat.