Hitachi GST flashes HP 3PAR OEM deal
My SSD plus your array equals happiness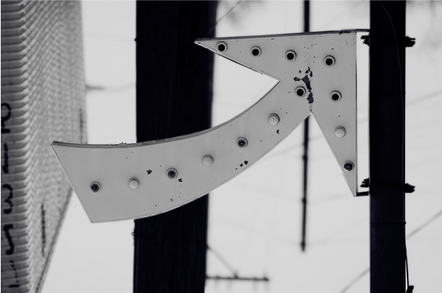 HP 3PAR has picked Hitachi GST flash drives to speed array data access.
HP 3PAR F-Class, T-Class, and V-Class (P10000) can ship with a 3.5-inch version of Hitachi GST's SSD400S, the 2.5-inch solid state drive (SSD) co-developed with Intel and using 34nm single level cell flash. It was first announced in November 2010 but OEM SSD qualification takes a long time.
The specs are unchanged except that we have visibility into Fibre Channel performance compared to the originally announced 6Gbit/s SAS interface product.
The drive does 41,000 random read IOPS, 21,000 random writes, and up to 516MB/sec sequential reads and 458MB/sec sequential writes when using the SAS interface. HP is using a 4Gbit/s Fibre Channel interface product and that exhibits 390MB/sec sequential read bandwidth and 340MB/sec when sequentially writing. Wow: you really pay for the Fibre Channel compatibility.
Out of interest let's just contrast these numbers with Anobit's Genesis 2 multi-level cell (MLC) SSD, bearing in mind that 2-bit MLC is inherently slower than SLC flash. The Anobit drive does 70,000 random read IOPS, 40,000 random writes, and 510MB/sec sequential I/O through its 6Gbit/s SAS or SATA interface. It has significantly better random I/O performance and roughly equivalent sequential performance to the Hitachi GST drive; cool.
Hitachi GST's own recent MLC SSD400M drive does 56,000 random read and 24,000 random write IOPS, both better than the SSD400S, and 495MB/sec sequential reads and 385MB/sec sequential writes with its 6gig SAS interface. These sequential numbers are not as good as the SSD400S's 6 gig SAS performance, but it is better than its 4 gig Fibre Channel numbers.
The Intel-based Ultrastar SSD400S's performance is nothing to get too excited about – not now, almost a year after it was announced (such is the pace of development in SSD land). But it will still make the 3PAR arrays significantly more responsive than if they relied solely on hard disk drives.
Flash is what makes the drive array world go round these days and Western Digital will be happy to inherit this deal when/if its Hitachi GST acquisition completes. ®