Star Wars: The Complete Saga Blu-ray disc set
Buy it, you will
End of story?
Admittedly, there are a few laughs to be had but ultimately it's a space-filler and you can't help but think something more worthwhile could have been included. None of the extras from previous Star Wars sets are present, which means fans are still going to have to keep those legacy DVD releases on their shelves for some time to come.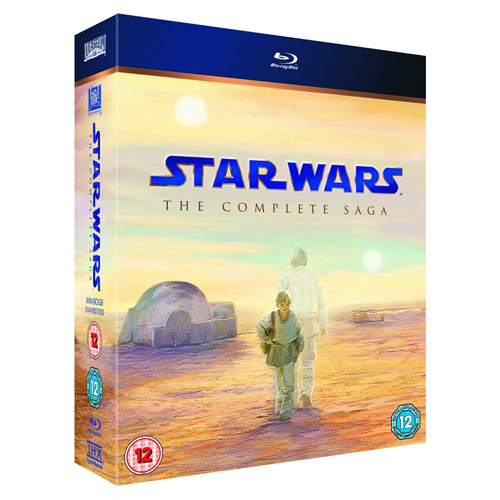 It's complete, apparently
Verdict
There's no surprise in a conclusion that declares Star Wars: The Complete Saga to be a must have for hi-def addicts and SF fans alike. But that's basically the way it is. Buy it safe in the knowledge that you'll never have to fork out for these movies ever again – or at least until the original version of A New Hope gets the green light… or a special edition including Ewoks: Caravan of Courage and The Battle for Endor escapes from Lucasfilm's vault of shame. ®
More AV Reviews…

Akira remastered
Blu-ray disc set
Onkyo
TX-NR609
The Lord of the Rings Trilogy
Extended Edition
Blu-ray disc set
Sony
VPL-HW30ES
Tron: Legacy
3D Blu-ray disc set

Star Wars: The Complete Saga Blu-ray disc set
The two trilogies get a hi-def nip and tuck in this nine disc set.