Calyx gives up reselling, axes jobs
Channel biz evaporates to form cloud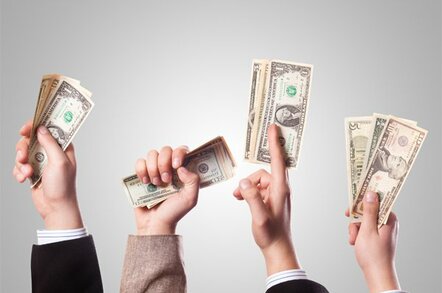 Calyx has disbanded its reselling team with the loss of some jobs as it pins future growth ambitions on managed services and cloud computing.
The Better Capital-owned outfit, which is also parting with CTO Joe Mayhew, said it is on the lookout for potential acquisitions in the space to boost its standing.
Martin Mackay, CEO at Calyx Managed Services, told El Reg that the legacy product reseller business was "was in decline" and that the group had been "fighting on too many fronts".
"We resold a fairly broad set of technologies and that was one of the problems; we tried to be too many things to too many people. The businesses that are doing well in the current economic climate are focused," added Mackay, who joined the business in December.
The firm's primary reselling operation was based around Brocade but it also flogged other networking technologies and security kit.
Mackay refused to detail the number of job cuts, save to confirm "there is a small number... that no longer have a future at Calyx". But he was keen to point out its managed services operation employs 250 bods.
"The core of our future business will be predicated on delivering transformational managed services and where appropriate we'll move those services to the cloud. We want to grow our business both organically and through acquisitions," he said.
"Businesses are not looking to buy products, they are looking for business services so the underlying technology becomes less important. There is a shift away from acquiring on-site technology to a database service."
The departure of Mayhew was not linked to the axing of the standalone reseller team, the firm claimed. Biz development director Pete Deacon will assume Mayhew's responsibilities, becoming director of technology and strategy. Mayhew ended his eight-year stint at Calyx to go into consultancy, Mackay added.
Calyx Managed Services was only formed last year and has yet to file any accounts. ®
Sponsored: Minds Mastering Machines - Call for papers now open