Review The Roomba is the most widely known of the robot cleaners, and with competition mounting, the company, iRobot, has not been sitting on its laurels. The Roomba 780 is the latest model, and boasts a larger collecting bin, built in scheduling and HEPA filters.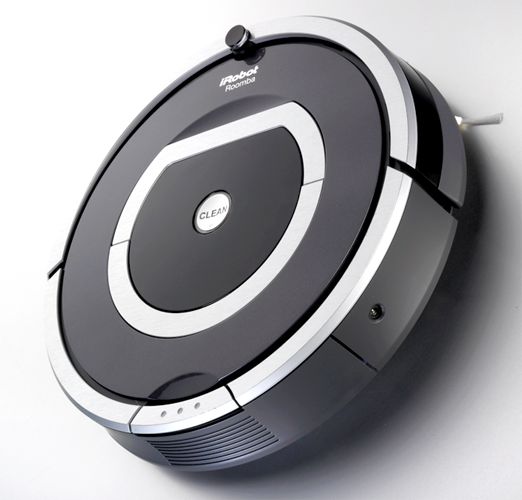 iRobot's Roomba 780 boasts improved battery management
Also, presumably in response to oft-aired complaints, the 780 features new battery management software that claims to prolong battery life. Apparently, this allows for 50 per cent more cleaning cycles before replacement.
In terms of design, there's nothing really new to the 780 from the outside; it's a sleek black and silver unit, with a large 'Clean' button on the top, and a touch panel below, which can be used to schedule cleaning sessions, set the time, and select spot cleaning, or tell the Roomba to return to its dock.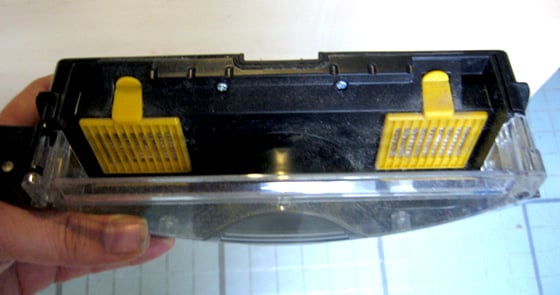 The bin features two HEPA filters to reduce the amount of dust expelled back into your home
The package includes a remote control, two beacons, which can be used to confine the Roomba to a single room, or to force it to finish a room before leaving, plus spare brushes, HEPA filters and cleaning tools. What you don't get – which seems just mean at £500 – is the batteries for the beacons and remote control.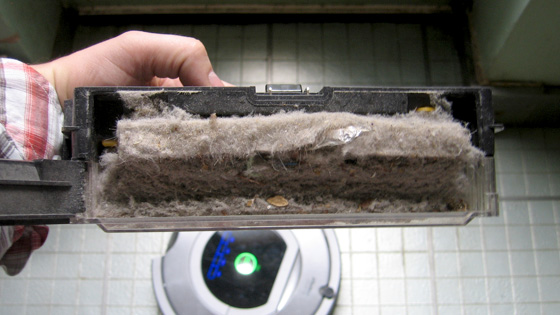 The bin holds a reasonable amount of junk: receipts and screws all manage to get picked up – as long as it's not too full
As with previous models, there's no fancy laser or photo based mapping; Roomba starts spiralling outwards and appears a little random, though it does cover the whole room eventually. When extra dirt is detected, it does a little twirl over the spot until it's satisfied, then moves on. It proved fairly good with obstacles and cables, though a discarded boot lace did cause a bit of a tangle.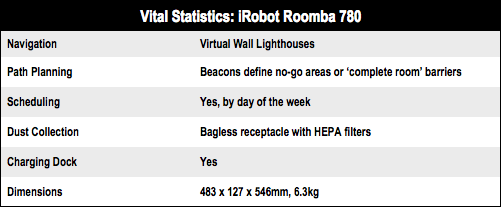 Sponsored: Webcast: Simplify data protection on AWS