NASA offers space shuttle food and tiles to schools
See if you can tell which is which, kids!
Food and heat-resistant tiles once destined for orbit will soon end up in the grubby little hands of schoolchildren, in a scheme aimed at inspiring a future generation of astronauts and space engineers.
NASA are selling off dehydrated space food and shuttle tiles built to resist temperatures of 3,000 degrees Fahrenheit to schools as part of their education programme.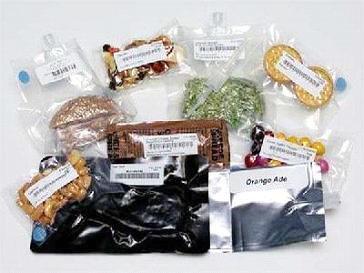 Will vacuum-packed Orange Ade powder inspire the next generation of astronauts?
The space food packets contain a two course meal with a drink and NASA have about 350 to give away. They are for education rather than consumption though. So no snacking on the vacuum-packed spinach.
The tiles were built to resist temperatures of 3,000°F (1,650°C) created by the friction of space shuttles flying at 17,500mph as they re-enter the Earth's thickening atmosphere. Each shuttle has more than 21,000 lightweight tiles. Under the Tiles for Teachers scheme, schools can request a tile.
Flown and un-flown shuttle tires are also up for grabs – available on three-year loans. Schools can request ones that were on specific missions.
The request site is here. ®
Sponsored: How to get more from MicroStrategy by optimising your data stack