HP to refund full-price Touchpad and Pre3 buyers
Fondle-fancying employees left slabless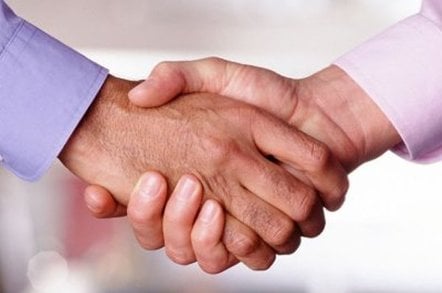 HP is coughing up cash for cheesed-off customers that bought its Touchpad or Pre3 at the full price before they were heavily discounted en route to the gadget graveyard.
The folks in Palo Alto are offering to honour the difference between the initial buy price and the end-of-life price on the three fondleslabs and the smartphone if the devices were activated within their webOS account before 23 August.
The 16GB, 32GB and 64GB slates were cut to £89, £115 and £159 respectively while the Pre3 was slashed to just just £69.
Resellers were struggling to flog the Touchpads until HP confirmed they were being scrapped and slashed prices by hundreds of pounds, after which point demand went through the roof.
HP's compensation bonanza follows Amazon's decision to refuse refunds to anyone that bought an Touchpad before it hit the bargain bucket and refer them to the vendor.
"At HP we always think about you!," the vendor said on its site.
Unless, of course you are an HP employee that bought one of the devices – which were already offered at a discounted rate – as the EPP programme is not open to them.
Sources told The Reg that a number of HPers in the UK and Ireland were left disappointed when their paymaster cut the prices as there were only 120 units left to go round the organisation, so most didn't get a sniff of one. ®