Big Blue hits DataDirect box with spade
Rolls corpse behind hedge, introduces new NetApp lovely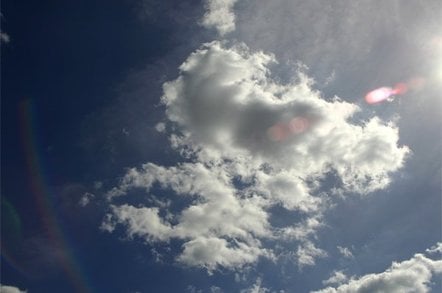 IBM is killing off its DCS9900 disk array OEM'ed from DataDirect Networks, and replacing it with a NetApp Engenio box.
Big Blue has issued a withdrawal announcement to customers which reads:
Effective October 15, 2011, IBM® will withdraw from marketing IBM System Storage® DCS9900 Model CP2 and selected features.

After this date, you can no longer order these products directly from IBM.

For new orders, the customer requested arrival date (CRAD) can be no later than November 18, 2011.
The DCS9900 Withdrawal notice.
Customers have been told: "There is no direct replacement for the DCS9900. However, the IBM System Storage DCS3700 should be considered for highly scalable, data streaming applications in high-performance computing environments."
The DCS3700 is an E-Series array from NetApp, with whom IBM has an OEM relationship based on the NetApp FAS arrays. Now NetApp is extending that relationship and is supplying the Engenio E5400 array, a 4U unit containing 60 2TB AS drives.
The 4U DCS9900 also contained 60 2TB SATA drives; much of a muchness really.
When the big guys come out to play the smaller ones get brushed aside. ®