Erwan Menard joins fellow HP vets at DataDirect
Contender bulks up to take on the big boys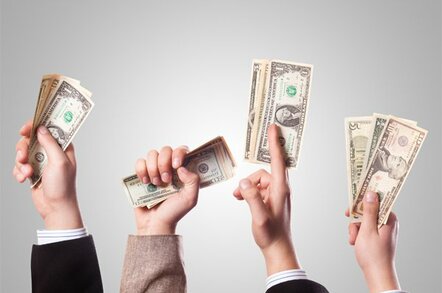 HPC and big data storage supplier DataDirect Networks (DDN) is gearing up for expansion, growing its operations and adding information extraction software onto its data storage platform roots.
The company, the largest privately owned storage company, according to IDC, with a $200m annual revenue run rate, has just recruited Erwan Menard from HP as its chief operating officer, a role which has just been created. El Reg was briefed by Menard, who said the company is set to grow strongly and is becoming an information services company, one which he says will "help customers move from storing data to extracting information from it".
We understand DDN grew revenues 83 per cent from 2007 to 2010, and recorded revenues of $186m in 2010. This year it is running at a $200m rate and is growing strongly. It is going to scale up its operations – Menard's area. Headcount grew 45 per cent in the 2007-2010 period and there are currently 70 open job requisitions.
Menard said the company's products are used by 60 per cent of the top 50 supercomputer users, and that it was recognised earlier this year by Inc. Magazine as America's fastest-growing privately-held computer company, with over $100m in annual revenue.
He says DDN has been storing big data for 10 years, well before the term was recognised, and has expanded out of its HPC base into the media space, with post-production processing, and more recently into the web and cloud service space as well as digital security and governance.
The company is focusing more and more on software – the stuff that's needed to get information out of stored data – and recent exec-level appointments reflect this, as well as indicating an HP factor:
Jean-Luc Chatelaine, EVP Strategy and Technology – joined in February from being an HP fellow.
Philippe Ciampossin, VP for research and development, and chief technology officer for software – ex-HP.

Brett Weber, VP and CTO for platforms – internal promotion and ex-LSI Engenio before that.

Erwan Menard, COO – ex-VP and General Manager of HP's Communications and Media Solutions unit.
There has been talk of building up to a $500m annual sales run rate, but there is no IPO intention. The company is self-funded and has no eager VC backers looking for an exit.
In the general world of big data, competition and interest is increasing. EMC famously bought DDN competitor Isilon, and DDN has been competing with Panasas for some years as well. IBM has its GPFS and SONAS products, and OEMs some DDN product.
NetApp has bought Engenio, whose arrays are better suited to the fast ingestion and access of big data than NetApp's own FAS products; BlueArc is active in the media world with its HW-accelerated NAS arrays; and HP has its own IBRIX-fuelled X9500 arrays, not that we hear that much about them. In fact HP resells some DDN product as well.
El Reg thinks DDN sees itself as capable of taking on EMC, HP and IBM, as well as BlueArc and Panasas, and continuing to grow at a roughly 20 per cent a year rate.
We note that Dell has its own in-house Exanet-based, scale-out filer business and is set on adding Exanet capabilities to its storage platforms. Panasas has a strategy of using SSDs to increase its data access rate. With EMC, Dell, DDN, IBM, NetApp and Panasas all making progress, could HP look to re-energise its big data product offerings with another acquisition? Anything is possible. ®