Children's body busted for email, file cabinet blunders
Staff forced to attend compulsory ICO workshops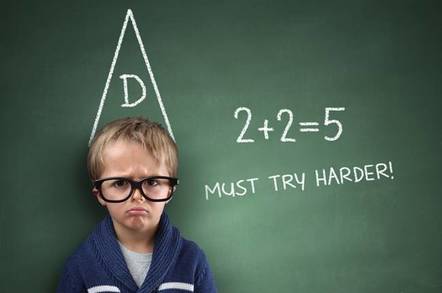 The Information Commissioner's Office (ICO) has found that the organisation which investigates the care of Scotland's most vulnerable children had twice failed to protect sensitive child welfare information.
In January 2011 the Scottish Children's Reporter Administration (SCRA) sent legal papers containing sensitive information about a child's court hearing to the wrong email address, the watchdog said.
The electronic documents included details relating to physical abuse and included the identities of the child's mother and witnesses.
Four months earlier, in September 2010, the SCRA had left nine case files in a filing cabinet when it was removed as part of an office refurbishment.
The files contained names, dates of birth, social reports and referral decisions relating to children.
Although the cabinet was supposed to have been destroyed, it was sold on to a second-hand furniture shop with the files still inside.
The ICO said that both breaches were the result of the SCRA's failure to make sure that its data protection and IT security guidance were being correctly followed by staff.
Ken Macdonald, assistant information commissioner for Scotland, said he was very concerned that sensitive information had been mishandled twice by the same organisation.
"On both occasions the personal data which was compromised related to young children and was caused by human errors that could easily have been avoided," said Macdonald. He added that it was lucky that on both occasions, the information was not circulated widely.
Neil Hunter, chief executive of the SCRA, has now signed an undertaking to ensure that staff are made aware of the organisation's policies about the storage and use of personal data, and that checks are made to ensure the policy is followed.
The ICO said it is working with the SCRA on a series of workshops aimed at raising awareness of data protection obligations among staff.
This article was originally published at Guardian Government Computing.
Guardian Government Computing is a business division of Guardian Professional, and covers the latest news and analysis of public sector technology. For updates on public sector IT, join the Government Computing Network here.