Computers Unlimited director exits after dispute
Chatterton is off ... after just 8 months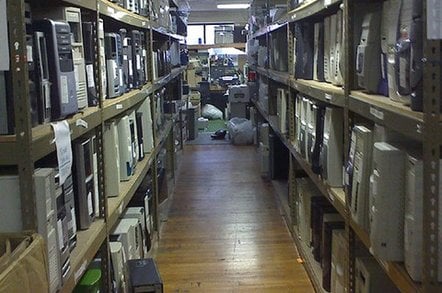 Computers Unlimited group sales and marketing director Mark Chatterton has left following a disagreement over future direction with senior management.
Industry vet Chatterton spent around eight months at the Apple distributor, which he joined after stints at wholesalers Office2Office and Northamber. Prior to this he spent around eight years in various senior roles at Dixons Retail, formerly DSGi.
"There was a difference in strategy, nothing malicious," he told The Reg. "We didn't see eye to eye, but these things happen. It's a shame because it's a good company but we had different ways of wanting to do things".
Chatterton, who refused to expand on the issues, succeeded distribution old-timer Alistair Brett, who spent three years at CU and was understood to have also departed over a split over operational trajectory.
The next move for Chatterton will ideally be back into vendor land, he said. "I've worked in retailing, reselling and in distribution so I have a broader understanding of how the total supply chain works," he said.
CU was unavailable for comment. ®