HP Pre 3 webOS smartphone
Palmed off
On the cards
WebOS hasn't changed greatly, which may have had something to do with HP's decision to knock it on the head. It still has that neat trick with the cards – you push the screen up when you're within an app and it reappears as a 'card' on the screen. You can then slide sideways to show other open apps as cards and group them together in associated functions. Press a card to go back into the app or push it up to close it altogether.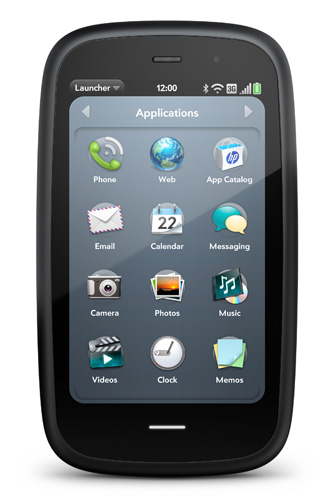 Intuitive layout
The Just Type element is a nice touch. Just start typing in the text bar at the top of the screen and the system will throw up a range of possible search options as you type – Google, maps, Wikipedia, Twitter, the HP Apps Catalog and a range of other options. It's an intuitive and easy to use system and it will be a shame to see it go.
The processor has been beefed up from the already quite speedy 1GHz model to a 1.4GHz Qualcomm Snapdragon version. This is a fast phone, and opening apps happens very quickly indeed, even when you have a fistful of 'cards' running at once. Messaging has had a bit of thought put into it, as it will pull all your e-mails from various addresses into a single stream.
QuickOffice comes as standard as does a PDF viewer, so you can read, but not create, Word, Excel and PowerPoint files. There's 16GB of memory on board though you can't add to it with any kind of memory card. The battery has been beefed up from 1150mAh to 1230mAh but it's still not outstanding, delivering around a day and a half of steady use.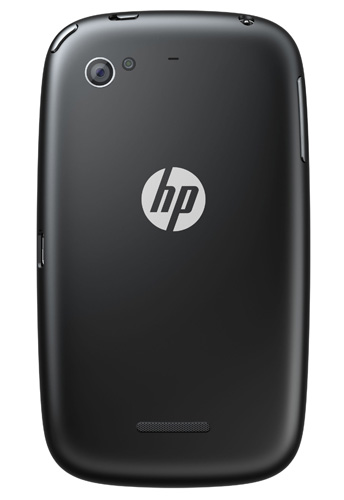 The 5Mp snapper also captures 720p HD video
Pinch to zoom makes browsing a breeze and pages tend to render well on the screen. Fast access is assured too via 3G or Wi-Fi connection, which now includes 802.11n as well as b and g. Call quality was fine too, with no problems finding a signal and voices coming across loud and clear thanks to effective noise reduction technology.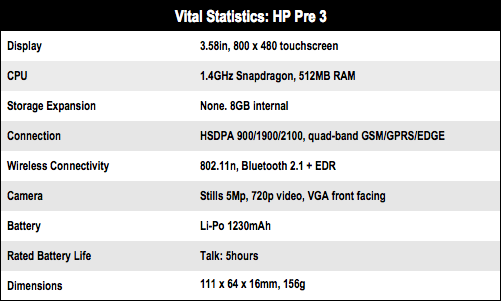 Sponsored: Detecting cyber attacks as a small to medium business