Dell extends EqualLogic range
First iSCSI over DCB: Eat that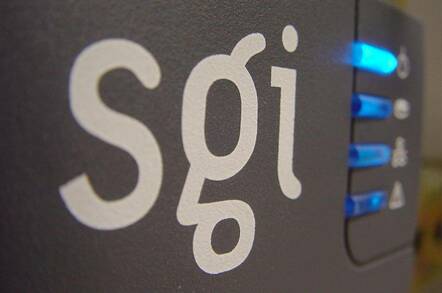 Dell has extended its EqualLogic iSCSI storage arrays with new products, 2.5-inch drive support, and automated tiering between EqualLogic group nodes.
The existing PS4000 and PS6000 models – single or dual controller arrays which both used a 3U x 16-drive enclosure – are refreshed with PS4100 and PS6100 models, with new drive enclosures for each platform to increase the storage density.
For the first time EqualLogic supports 2.5-inch disk drives. The 4100 has either a 2U box with 24 2.5-inch drives, 15K or 10K SAS drives, or a 2U by 12-drive box containing 3.5-inch SAS disk drives. Maximum capacity with the 2.5-inch enclosure is 21.6TB and 36TB with the 3.5-inch case.
The PS6100 can use the 2U X 24-drive enclosure with its 15K and 10K disk drives and also with 400GB SAS solid state drives (SSDs). It can also support a 4U x 24-drive box for the 3.5-inch drives, with 3TB ones supported for nearline storage, 72TB of it.
Dell claims "PS6100 customers can achieve the same performance for their typical workload using half the number of arrays, and receive 50 per cent more expansion capacity when compared with the previous generation."
A PS6100 SAN can have up to 16 PS6100 nodes or chassis, with the maximum capacity now being 1.2PB.
New v5.1 firmware adds support for Data Centre Bridging, specifically for 10GbitE iSCSI, with Dell's EqualLogic product line exec director Travis Vigil saying: "We're the first to market with iSCSI over DCB." EqualLogic though, is not going to support Fibre Channel over Ethernet – Fibre Channel being a Compellent array feature.
But the big thing here is the introduction of automated data tiering across PS chassis or group nodes, what Dell calls load balancing.
Vigil says this provides an up to 3X performance boost. The firmware, Vigil says, "looks at a node's latency and, if it rises, looks at the hot data and moves it to another node to reduce the latency". These other nodes can be running with SSD, 1K SAS disk, 10K SAS or 7.2K nearline SAS enclosures. Each drive enclosure has to have the same drives inside – meaning all 10K SAS or all 7.2K SAS or all SSD, etc.
The one exception to this is the existing PS6000 XVS enclosure which can be half SSD and half 15K SAS. Now the firmware can load balance, or tier, across group nodes.
A PS6100 SAN, with up to 16 PS6100 nodes, can have load-balancing across the nodes, and, given that nodes have different kinds of drive enclosure, tiering across the nodes as well. The minimum amount of data moved in a load balancing/tiering move is a 15MB page. Vigil says: "This is the best tiering capability in the [iSCSI array] market." It is not as granular as Compellent's tiering, which is block-based.
VMware support
Dell thinks this firmware upgrade will be especially attractive to VMware customers as, according to Vigil, "90 per cent of EqualLogic customers are doing some [server] virtualisation and 80 per cent of them [doing it] with VMware". The firmware is said to be VM-aware and has better thin provisioning. It supports VAAI, VASA, VMware Dynamic Resource Scheduling, and vCenter SRM 5.0.
The Compellent arrays support vSphere 5.0 and the vCenter 5.0 plug-in. Dell's PowerVault arrays are also vSphere 5.0-certified, with the MD3200 and 3600 products supporting SRM 5.0 and VASA.
Dell is refreshing its Host Integration Tools for VMware and Microsoft and also its SAN HQ management software.
Scale-out filer
Dell is also now shipping its FS7500 scale-out NAS product, the one using Dell's Scalable File System, with EqualLogic storage with a NAS compute head that can grow to a 2-node cluster. Behind an FS7500 head there can be eight PS nodes, the most allowed in a single pool.
In general there can be 16 EqualLogic PS members in a group and eight in a pool. Group members share the same management interface and pool members load balance together.
A single FS7500 file share can now scale to 0.5PB.
In passing, Vigil said that Dell wants to grow its Dell storage business to a $4bn to $5bn annual run rate in the next three years.
The PS4100 and PS6100 Series and FS7500 are available now. There is a lower entry-level price for the PS4100 than for the PS4000, £5,730. PowerVault software enhancements are planned for release next month, at no charge for existing customers.
We're told EqualLogic Host Integration Tools for VMware 3.1 and for Microsoft 4.0, and SAN Headquarters 2.2 software are in beta test and planned for release later this year at no additional charge for customers with valid support contracts. ®