AMD gooses low-power Fusion chips
Faster clocks, better graphics, improved battery life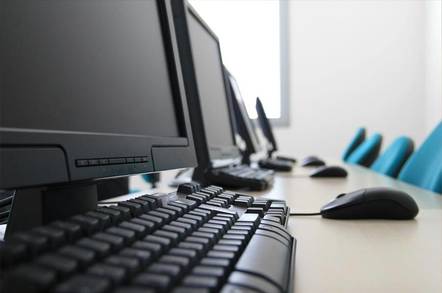 AMD has beefed up its low-end lines of its Fusion CPU/GPU-combo processors, parts that the company insists on calling "accelerated processing units", or APUs.
"With these new APUs, we're bringing premium features to entry-level products that let users get a richer computing experience," AMD client-division general manager Chris Cloran said in a prepared statement announcing the upgrades.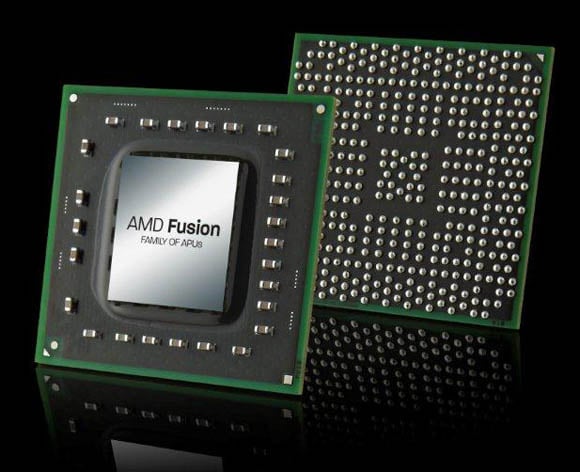 The entry-level products to which Cloran was referring are AMD's E-Series and C-Series APUs, formerly known during their development as "Zacate" and "Ontario", respectively.
The new APUs are all at the low-wattage end of AMD's APU offerings. At an 18W TDP for the E-Series and a mere 9W for the C-Series, they're designed for netbooks (remember them?), ultrathin and "value" notebooks, and desktop units with usage models that don't require APUs from AMD's more muscular A-Series, which didn't receive an upgrade on Monday.
The two additions to the E-Series include the new top-of-the-line E-450, slotting in above the previous top gun E-350, which remains in the line. The E-450's dual CPU cores run at 1.65GHz compared to the E-350's 1.6GHz, and its Radeon HD 6320 GPU cores have a base clock of 508MHz and max out at 600MHz, while the E-350's HD 6310 ran at a single clock rate of 492MHz.
The E-300 doubles the CPU core count of the earier E-240's single core, but drops the clock speed from 1.5GHz to 1.3GHz. Like the E-240 – which also remains in the line – the E-300 has a Radeon HD 6310, and like the CPU core clock, it's dialed down a wee bit, from 500MHz to 488Mhz.
On paper, at least, the new C-60 is a clear upgrade from the earlier C-50, which has a CPU clock of 1GHz and a Radeon HD 6250 that runs at 276MHz. The new C-60 maintains both those base clocks, but can boost its CPU cores as high as 1.33GHz and its HD 6290 400MHz. Both the C-60 and the C-50, which remains available, have dual CPU cores.
In addition, the E-450 has snappier DDR3 1333 memory, both E-Series parts have HDMI 1.4a support for 3D images and video – on 3D-capable displays and TVs, of course – and all three include support for the MPEG-4 Part 2 Video Decoder, along with DisplayPort ++, which makes it easier for EOMs to simplify video ports by routing multiple signal types through the DisplayPort connector.
Finally, AMD claims improved battery life – up to 12 hours on the C-60 and over 10.5 hours on the E-450. View those figures with some caution, however, since they're measured on AMD platforms running the Windows Idle test. Still, battery life is improved from earlier E-Series and C-Series APUs, AMD says. ®
Sponsored: Detecting cyber attacks as a small to medium business