Range Rover Evoque Si4
Land Rover techs up the SUV
Tech to the road
Passengers can also perform the impressive trick of watching TV or a DVD while the driver keeps an eye on the sat nav, thanks to the screen's prismatic dual-view technology, which presents a different image depending on your viewing angle. It works fantastically well, though the vagaries of state-to-state legislation means American customers are robbed of it.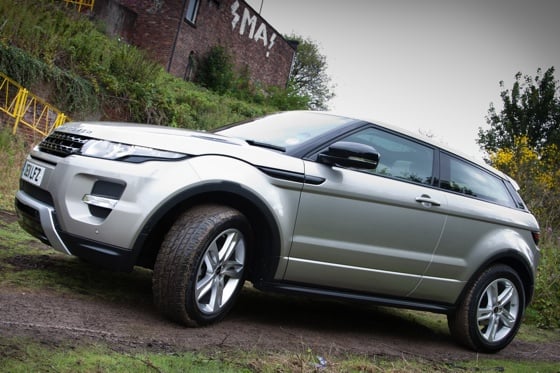 Packed with tech, in and out
Another complaint is the sat nav's insistence on saying "Bear left" instead of "take the exit" on motorways. Confusing.
There are tech treats outside the car. A reversing camera on the off-side rear bumper provides you with a view of what you're about to back into, complete with augmented-reality style traces overlaid on the display showing what your path will be based on the angle of the front wheels.
You also get kerb view cameras underneath both wing mirrors, plus another two camera on the front corners of the car, handy for planting the wheels precisely off-road.
It also makes parking easier, although while we're on the subject, the Coupé and the five-door Evoque share exactly the same length and wheelbase. Other classic Land Rover niceties, such as the huge wing mirrors tilting down when you select reverse to allow more precise manoeuvring are present and correct on all versions. All versions of the car come with a pair of USB ports and Bluetooth.
All of which will, of course, set you back substantially. The Coupé version of the Si4, complete with all the trimmings such as the dual-view display and cameras dotted around the body, will cost £44,320, while the five-door version comes in at £43,320. For those already minded to buy a Range/Land Rover, that's mid-range Discovery money. Cut back on the extras, and the front-wheel-only, diesel eD4 starts at £27,995.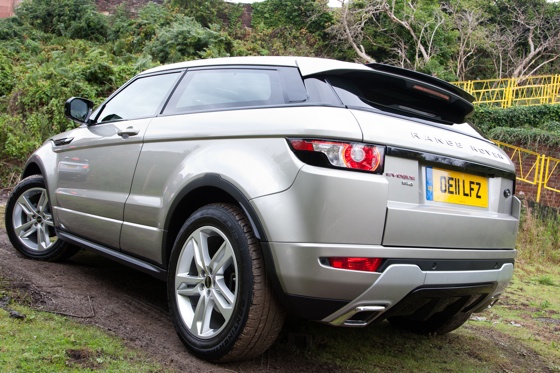 Doesn't come cheap
Still, it's substantially better-looking than just about anything in its class - compare it to the more expensive BMW X5, for instance - handles beautifully and gives those hesitant about committing to an SUV a car which feels much smaller and lighter than it really is. ®
More Car Reviews

Lexus
CT200h
hybrid
Volvo S60
DRIVe
Peugeot
508 Active
e-HDI
Ford
Focus
Fiat
500
TwinAir