Ex Cisco UK reseller boss returns from Excellent Clouds
You can take the girl out of the channel ...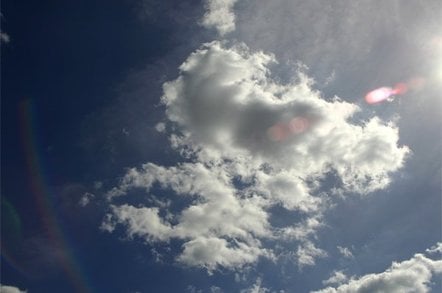 Cisco's former UK reseller and distie boss Bernadette Wightman has returned to the channel less than three months after taking on a global role with the vendor to head up the Cloud Centre of Excellence.
Wightman, who was the local lead for channels, is now becoming managing director for the partner organisation in Cisco's emerging markets, encompassing 84 countries including Russia, as well as markets in central and eastern Europe and the Middle East.
The networking Goliath is overhauling the global structure, consolidating business units and rationalising the number of regional channel bosses from seven to three as it tries to get the business back on track.
"We are restructuring and this opportunity came up across the emerging markets which felt like it was too good to pass up," Wightman told The Reg.
She will report directly to Cisco veteran Duncan Mitchell, senior veep for the "Emerging East region" but will have a dotted line into Milo Schacher, who now runs the reseller business unit for EMEA.
Wightman will build a central management team – although each emerging country has its own partner boss – after notching up nearly three years managing the competitively mature UK channel for Cisco.
The move means Cisco will once again need to search for a suitable candidate to manage the Cloud Centre of Excellence, a role based in San Jose.
"That role will be filled," said Wightman, "but because of the changes in the organisation it will likely report into a different place".
Cisco has moved its switching, routing and optical groups into the Core Technology Group; moved its software units into one OS business unit; and consolidated the voice, social networking and WebEx divisions into a comms and collaboration business arm.
Richard Robertson was handed the reins of the UK channel last month. Previously he looked after the public sector for Cisco. ®