Sony VPL-HW30ES 3D projector
Screening success?
Updated specs
The projector's 3D performance is outstanding with well authored 3D Blu-rays, such as Resident Evil: Afterlife and Avatar. Crosstalk is negligible and the sense of depth quite pronounced. The latter's opening sequence, wherein Sam Worthington emerges from cryo, convincingly stretches back hundreds of metres. But on more notorious platters (for example Monsters Vs Aliens), double-imaging remains a visible bugbear.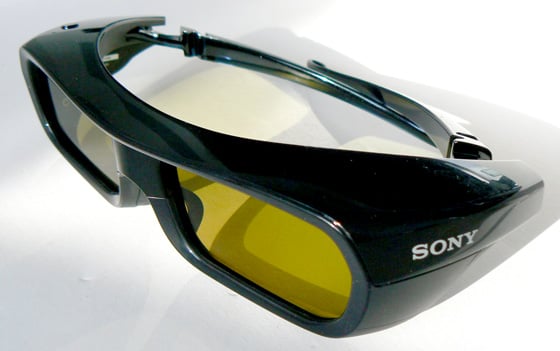 Lighter and more comfortable active shutter glasses
Sony has made improvement to its 3D projector glasses. There's no longer a need to add a filter to eye lens (one of the dafter bodges from its first gen 3D projector), and it's also shaved some 18g off their weight. This makes the new USB-rechargeable TDG-PJ1s pretty comfortable to wear. A 30 minute charge provides around 30 hours of use.
Of course, it's not just movies that look good on the HW30 – gaming is also a prime attraction. Hooked up to a PS3, the projector provided screamingly fast, sharp images. With Motionflow enhancement on High, MotorStorm 3D looks slicker than a Brylcreemed beaver. If it weren't for the price, I could see a whole lot more people gaming on projectors, as it looks wonderful.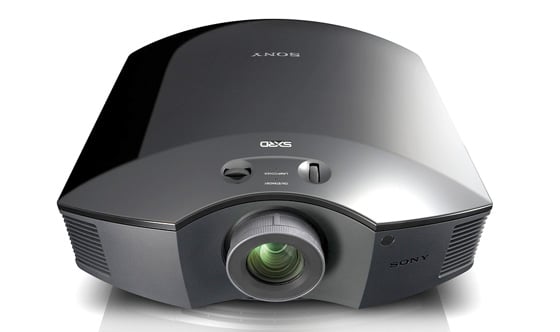 A good compromise of features while preserving quality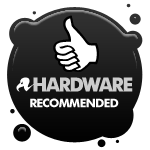 Verdict
Overall, the VPL-HW30ES is a compelling argument for bringing big-screen 3D home. It's a solid rival for JVC's similarly-priced D-ILA-powered DLA-X3, and offers both excellent 2D and startlingly bright stereo. 3D flatscreens? Who needs 'em? ®
More AV Gear Reviews

BenQ
W1200
HD projector
Videotree
VideoSpa
Bathroom TV
Panasonic
TX-P65VT30
65in plasma TV
Cambridge Audio
Azur 751BD
3D Blu-ray player
Virgin Media TV
Powered by TiVo

Sony VPL-HW30ES 3D projector
Home cinema HD projector with 3D functionality.