Apple shines light on iOS projector tech
Illuminating patents discovery
Apple has considered including a projector as part of an iOS device, with blueprints discovered through a recent patent filing.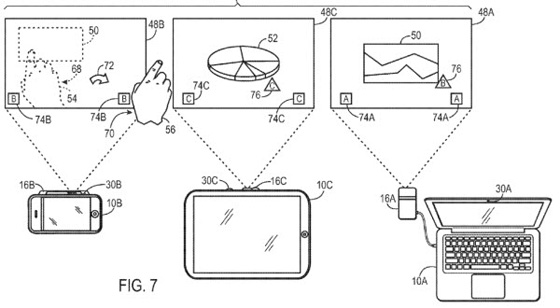 The patent, titled "Projected display shared workspaces" was dug up by UnwiredView this week. It shows various Apple products with small pico-projectors onboard.
The plans document multitouch gestures being read on projected images as well as the ability to create shared workspaces, transfer files between handsets and form a unified display from multiple devices.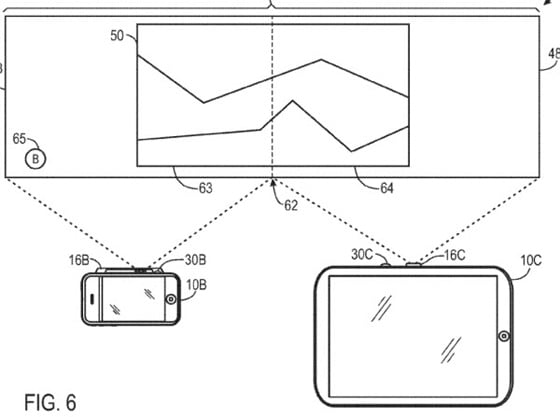 Widespread phones with built-in projectors have been rumoured for a while now - even this patent request was filed 18 months ago. Perhaps the company hit a rock when digging for implementation solutions.
As it stands, projector-phones have been unpopular and an unprofitable prospect, with Samsung's Galaxy Beam one casualty of such. We reported last week how a components manufacturer claimed to have made the industry's smallest aspherical glass lens. The FLGS3 lens could pave the way for kitting-out smartphones with projectors while keeping a handset's size down to a minimum.
While tech of this nature is unlikely to appear in time for the iPhone 5 and iPad 3, it definitely shines a light towards future devices. ®