iLuv iPad 2 case and Bluetooth keyboard
Winning combination?
Remote possibilities
The action of the keys is pretty good overall. A nice amount of give without being overly spongy and no nasty clattering or flexing either. The spacebar size was never an issue but the dinky shift key and anonymous caps lock regularly hampered progress.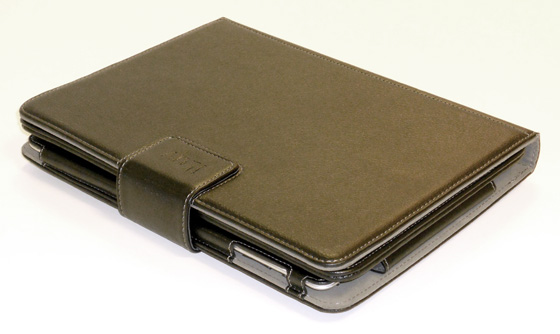 It's a tad bulky when closed becoming more netbook than tablet
The detachable keyboard proved its usefulness on a train journey – there was just a small table to place the iPad/case combo on and little else. Flipping back the now empty flap to rest the prop stand on made for a more compact arrangement whilst typing with the keyboard on my lap. Indeed, given the central position of the prop stand, you might have to do this more often that you'd expect if you do have the whole lot on your lap. Either that or keep your knees together.
Battery life on the iLuv ICK826 was excellent. It's claimed to last a month and with regular use going beyond that period, it manages that easily and then some – the inaccessible battery taking about three hours to fully charge first time. The wireless range is good too, so if you have the iPad hooked up to a TV with the Apple Digital AV adapter, you'll have no difficulty operating remotely it using the multimedia function keys on the Bluetooth keyboard.
While there's no doubt about the usefulness of this combination, it does end up being a bit bulky – what with the stiffened casing and keyboard sandwiched along with the iPad, the weight stacks up too. Yet it's still highly portable and the iPad shortcut keys for a range of controls – homescreen, search, slideshow, volume and the like – come in very handy.
However, my biggest misgiving was the smell of the leather. Made in China, the hide used had the whiff of creosote and burnt plastic that took weeks to fade – meanwhile, small birds were falling out of the air whenever I used it. As this was an early sample, I would guess not all would be so stinky, but it did stop me taking it abroad, as the smell permeates anything in the same holdall.
Verdict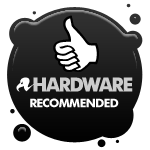 Odours aside, the iLuv ICK826 is a durable, well thought out product with a very useful removable keyboard. You'll find it a tad frustrating to work with at first, but with perseverance it becomes much easier, it's just a shame there's no caps lock light or a white version. Having used it for some time now, writing this article on the Pages app for example, I found I alternated between fitting the iLuv or my Apple Smart Cover depending on how long I'd be on the move. Overall, the iLuv ICK826 is versatile, responds quickly and certainly worth considering if you've no love for touchscreen typing. ®
Reg Hardware chooses its Accessory of the Week every Friday. Got one in mind you want us to consider? Please let us know
More Accessory of the Week Winners

Octovo
Solis e-book
Reader Lamp
Sony
Exogear
Exomount
Kingston
DataTraveler
Ultimate G2
Jabra
Stone 2
M-Edge
e-Luminator
Touch

iLuv iPad 2 case and Bluetooth keyboard
Leather case and detachable Bluetooth keyboard designed for the iPad 2.