Intel dangles $300m bait in 'ultrabook' partner hunt
Svelte laptops for Christmas, Hanukkah, Kwanzaa, Festivus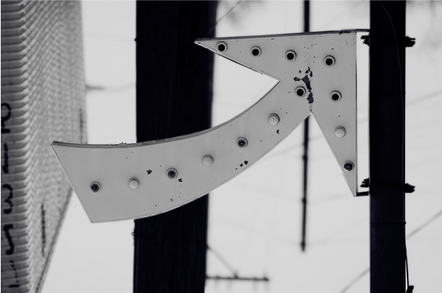 Intel's investment arm has created a $300m fund to support the adoption of the slim, always-on, always-connected laptop platform it calls the ultrabook – or now, with the protection of the US Patent and Trademark office, the Ultrabook™.
"The Intel Capital Ultrabook Fund aims to invest in companies building hardware and software technologies focused on enhancing how people interact with Ultrabooks," the company said in a statement released on Wednesday.
The ultrathin ultrabook concept was introduced at an investors' confab this May, and then received its public debut at Taiwan's Computex show in June.
Intel has been here before, but not with as much focused muscle – or not with as much at stake. When talking with reporters and analysts after releasing his company's second quarter financial results this July, Intel CEO Paul Otellini dismissed the failure of his company's earlier low-power laptop efforts, dubbed CULV (consumer ultra-low voltage). "The ultrabook project is much more akin to Centrino," he said, reminding his listeners of that highly successful 2003 effort.
According to Otellini, the ultrabook effort is: "a very holistic approach to moving the entire market to a different kind of form factor, not just in terms of its thinness, but in terms of the feature set." He dropped terms like "always on", "always connected", "instant on", "instant boot" and "integral touch", and he said the machine would be "always aware of the networks around it".
Speaking of Wednesday's Intel Capital announcement, Chipzilla's PC Client honcho Mooly Eden also raised the Centrino comparison. "In 2003," he said, "the combination of Intel's Centrino technology with built-in WiFi, paired with Intel Capital's $300 million in venture investments and other industry enabling efforts, ushered in the shift from desktop PCs to anytime, anywhere mobile computing.
"Our announcement today is about Intel mobilizing significant investments to achieve the next historic shift in computing."
Intel appears to be serious about this "next historic shift". There have been recent reports that the company is shopping reference designs around to Asian manufacturers, with bills of materials that would allow those builders to offer sub-$1,000 ultrabooks and still make a tidy profit.
Intel is also taking a long-term view of the ultrabook effort – well, long-term in computer years, at least.
The company says that the first phase of the ultrabook platform will be based on current "Sandy Bridge" 2nd Generation Core processors, and that "thin, light and beautiful designs" based on them will be available for the 2011 "winter holiday shopping season".
Phase two will be based on Intel's next-generation "Ivy Bridge" processors, which the company claims is scheduled to be available for ultrabooks in the first half of next year. The next phase, Intel says, will be platforms built around 2013's "Haswell" chips, which Intel claims will require half the power of comparable Sandy Bridge processors.
That is, if ultrabooks – or Ultrabooks™ – should last that long. After all, according to the market watchers at DigiTimes, Acer founder Stan Shih says they're just a fad. ®
Sponsored: Detecting cyber attacks as a small to medium business