Apple patent disputes Xoom towards Motorola
Slates the competition
Motorola could be next on the chopping board for Apple, after the Cupertino giant filed complaint against Moto's Xoom tablet design.
Apple struck out at Samsung this week for patent infringement regarding its recently launched Galaxy Tab 10.1. According to Foss Patents, the buck doesn't stop there, though, with Apple also going after Motorola over the design of the Xoom tablet.
"Prior to or simultaneously with the motion for a preliminary injunction against Samsung, Apple also filed a complaint.. over the design of the Motorola Xoom tablet," it reads.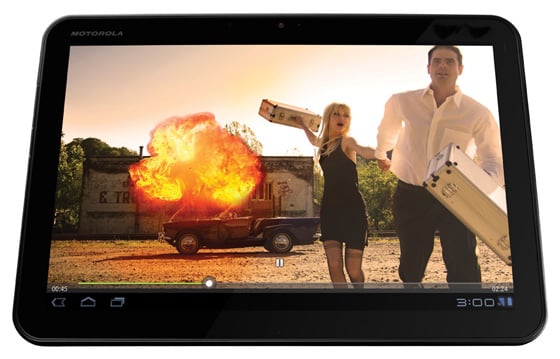 Apparently, Apple complained to the same court in Düsseldorf, although there's no indication if it included a request for a preliminary injunctions.
"While it's not stated explicitly, I suppose that the complaint against Motorola also asks the court for an EU-wide injunction – but perhaps just for a permanent injunction without a previous preliminary one."
The Xoom has been on sale for over a month now, so a permanent injunction is more likely to succeed, as preliminaries are normally used to challenge a product as it hits the market.
If it succeeds at all, that is. For now though, Apple's major beef seems to be pointed towards Samsung.
This week Motorola Mobility CEO Sanjay Jha talked up the company's back catalogue of patents – highlighting how a strong intellectual property portfolio makes a significant difference in the Android handset market.
Did someone speak too soon? ®
Sponsored: Your Guide to Becoming Truly Data-Driven with Unrivalled Data Analytics Performance