Nintendo 3DS gets Cloud cover
Wi-Fi freebies now
Following a sudden 3DS price cut, Nintendo offered early adopters complimentary games as a loyalty reward. That generosity continues this week, after the company struck a deal with The Cloud to bring free Wi-Fi to all 3DS console owners.
Last night 5000 new access points were made available – gamers can utilise services such as 3DS Spotpass, eShop and the Internet browser.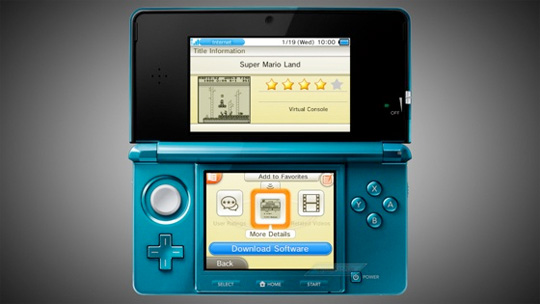 Customers should now receive notifications and updates, and will connect to The Cloud automatically even while the 3DS is in sleep mode - unless the console is set otherwise, of course.
The Wi-Fi giveaway is another measure the company is taking to ensure those who sign up to 3DS get a worthy deal, while ensuring early adopters don't feel short changed. The last thing Ninty wants is everyone to wait for Sony's PlayStation Vita to launch before investing in a new handheld. ®