No PS4 or Xbox 720 before 2014
Gamers 'happy' with current tech, apparently
The rumour mill about next-gen consoles has been in full swing for a while now, with little sign of slowing.
The director of Elder Scrolls V: Skyrim threw his hat in the ring this week, claiming the anticipated PS3 and Xbox 360 follow-ups are unlikely to appear before 2014.
In an interview with CVG's PSM3 magazine, Skyrim director Todd Howard said he thought consumers were happy with the current hardware.
"I think it's going to be a while still, I really do. I think consumers are happy with the current ones, there's a lot you can do with them," he said before insisting he doesn't think the next-gen machines will come "next year or the year after."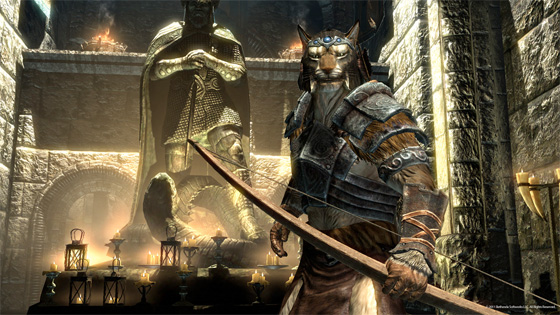 It's a constant tug of war between various analysts and developers. Widespread rumours suggest the Xbox '720' will be on show at E3 next year. Others have indicated that a PlayStation 4 or 3.5 will materialise in 2012.
If Howard is to be believed though, it could be good news for Nintendo, as speculation is rife that the Wii U will have quite a battle on its hands when the new kit from Sony and Microsoft appear.
Bethesda's Elder Scrolls V: Skyrim is set for release this November and Howard asserts it will be fresher than fresh. "We don't want it to feel, visually or technically, 'Oh this is Fallout 3' or 'this is Oblivion'. And if we couldn't do that, we would have waited." ®