HP sics Spaniards on Larry Ellison
Itanic rescue mission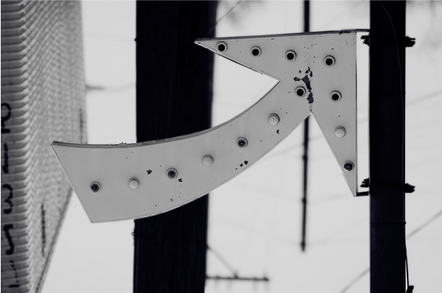 Hewlett-Packard's legal fight with Oracle over Intel's Itanium processor has now landed in Spain.
On Friday, La Comisión Nacional de la Competencia (CNC), the Spanish antitrust authority, released a statement saying that it had launched for formal investigation into Oracle's decision to cease development of its database, middleware, and application software on the Itanium processor.
The Itanium chip is the heart of HP's Integrity line of midrange and big iron servers. HP is the main peddler of Itanium iron, and it is directly affected by Oracle's decision to stop development of future releases of its code on the chip. The Spanish investigation into Oracle is the result of a complaint that HP filed with the CNC on July 6.
The HP-Oracle Itanium saga started on March 22, when Oracle announced that it was not going to continue work on future software development on current and future Itanium chips. It was no coincidence that this was the day before Leo Apotheker's first meeting with shareholders after taking the CEO job at HP, and the announcement was no doubt timed specifically to yield the maximum amount of discomfort for Apotheker.
At the HP Discover 2011 customer shindig in Las Vegas in early June, HP's top brass said that they had sent a letter to Oracle co-president Safra Catz threatening legal action if Oracle didn't reverse its Itanic course. A week later, on June 15, after eating static from Oracle, HP's lawyers trotted down to California Superior Court in Santa Clara and called Oracle a "bitter antagonist" after decades of being partners.
This is what happens when HP fires Larry Ellison's tennis buddy, Mark Hurd, who then takes a job at Oracle as co-president, leaving a vacancy that HP filled with Apotheker, former CEO of Oracle archrival SAP.
The lawsuit has big chunks blacked out, so all of the charges and evidence cited by HP has not been made public. Some of it seems, from context, to be related to the settlement that HP and Oracle came to that allowed Hurd to take the co-prez job at Oracle. (Oracle and HP have both argued that these redactions should be restored in the case, but thus far the court, under Judge James Kleinberg of the California Superior Court, has not given his approval for this action).
The first three of the ten charges that HP has levied against Oracle in the California suit are blacked out, but the remaining seven charges include breach of implied contract, promissory estoppel, defamation-libel, intentional interference with prospective economic advantage, and three alleged violations of California's business and professional code.
The Spanish investigation announced on Friday is interesting in that HP has managed to get a government regulatory body to do an investigation rather than having to sue Oracle in the Spanish courts itself. This could yet happen, but at this point, the Spanish are picking up the tab on this one. The HP parent and Hewlett Packard Española filed the complaint three weeks after the California suit was launched, making accusations against Oracle and its Oracle Ibérica subsidiary.
"In the context of the investigations of this file, the Directorate of Investigation has had access to certain information from which it can be concluded that there are rational evidence that Oracle has infringed Article 2 of the SCA and Article 102 TFEU through an abusive exploitation of a dominant position" reads a translation of the press release put out by CNC. (The document was translated by HP in lieu of a formal translation that will be made available later this week by the Spanish authorities).
"In particular, these practices result from Oracle's decision, announced on 22 March 2011, to suspend all development of software for the Itanium processor of Intel, mostly used in the Integrity family of HP's servers, which could entail an unjustified refusal to supply services and an abusive discrimination. Furthermore, these practices include a new pricing policy of Oracle's enterprise relational databases implemented as from December 2010, which can give raise to abusive discrimination."
A spokeswoman from Oracle contacted by El Reg declined to comment on the complaint filed by HP in Spain or the reaction from the Spanish authorities late last week.
HP is keeping tight-lipped about the CNC's actions too. "HP continues to pursue all avenues to enforce Oracle's commitments to HP and our shared customers, and will continue to take actions to protect its customers' best interests," an HP spokeswoman told us. "It is our hope that Oracle will honor its commitments to HP and to our shared customers."
The CNC has up to 18 months to do its investigation.
It is interesting to contemplate why HP chose Spain to file its complaint and where else the company may have filed other complaints. You would think that HP would start in Brussels and the European Union's commission on competition. ®