SpaceX set to send supply ship to ISS in November
Era of Soyuz set to be shortlived as Dragon roars ahead
Space Exploration Technologies – SpaceX – is one small step closer to producing the world's first commercial taxi cab to drop off astronauts and cargo at the International Space Station (ISS).
The rocket biz launched by PayPal founder Elon Musk – with $500m from investors and $300m from the US government – is firing a second test pod all the way to the ISS at the end of November, according to reports.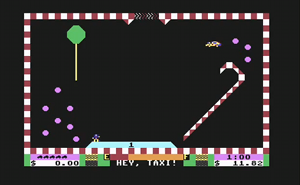 Early plans nicked from Commodore 64...
The SpaceX portfolio includes the Falcon line of rockets, a reusable spacecraft dubbed Dragon, currently being upgraded for human travel, and manufacturing and test sites as well as launch facilities in the US and Marshall Islands.
"We see both cargo and crew (flight) services as being the key to opening up not only NASA's full use of the great International Space Station but also to open up other uses of low-Earth orbit," said Dennis Stone, programme manager with NASA's commercial crew and cargo office.
Talking at a commercial space conference held at the Johnson Space Center in Texas, Stone added that NASA was already discussing some of the uses while others it had yet to "even envision".
Back in December last year, SpaceX sent a capsule into orbit and brought it back to Earth in one piece – the first commercial organisation to do so.
Orbital Sciences, Sierra Nevada Corp and Blue Origin – established by Amazon founder Jeff Bezos – are the other firms contracted by NASA to ferry people to ISS, following the retirement of the shuttles. ®