Kelway has new war chest to fund expansion plans
Stop me before I buy again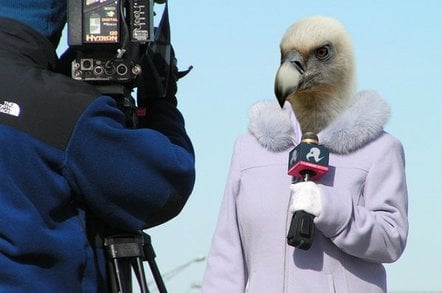 Acquisitive London-based reseller Kelway has acquired a new war chest to fuel its expansion plans.
VC backer Core Capital is transferring the business into a new limited partnership (LP) fund that will beef up access to cash for the largest businesses in its portfolio.
The private equity firm coughed up £5.2m for a 25 per cent stake in the reseller five years ago, through a venture capital trust (VCT); a relatively small fund primarily made up by retail investors which is now fully invested.
The new Core Capital I LP fund has been established – a motion was passed by shareholders earlier this month – and includes a batch of corporate investors with deeper pockets that will provide incremental capital of £46.8m.
Kelway, Core Capital's highest valued investment – £17.1m as of the VC's last accounts in the year to 31 December 2010 – is one of six businesses moving to the new fund.
"When Core invested in 2006, the VCT structure was an appropriate private equity model for [the business]," Kelway chief exec Phil Doye told El Reg.
Raising the new fund "validates the strategy we are pursuing," he added. "The increased flexibility of the fund gives us more options around our capital structure as we pursue further growth opportunities".
In the year to 31 March 2011, Kelway turned over £255m, up from £164m a year earlier, but Doye was not able to confirm EBITDA, as the accounts have not yet been filed at Companies House. EBITDA in fiscal 2010 was £7.2m.
The December acquisition of Cambridgeshire-based ISC added another chunk of revenues – it turned over £50.9m in fiscal 2009 – to push Kelway over the £300m mark, though due to timing only four months of sales were booked into Kelway's 2011 numbers.
This was the firm's fifth buy to date; it also took Elcom out of administration, and acquired Repton, Panacea and SAM Practice.
Doye said the aim is to exit fiscal 2012 with sales of £320m, which could be achieved through organic growth – but given its track record, Kelway may buy again.
Eddie Pacey, managing director at EP Credit Management and Consultancy, said: "It has been my view for three years now that the initial investment profile into Kelway fell short of what was required given acquisitive growth.
"The new capital ... will certainly be beneficial to Kelway in terms of liquidity and continued growth. Growth began to outstrip funding availability quite a while back," he added. ®
Sponsored: Minds Mastering Machines - Call for papers now open