Hungry bidders pick up Comet's blood trail
'Sometimes we hunt the same ground'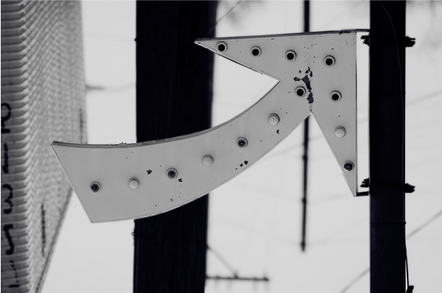 Restructuring specialists and private equity investors are among the suitors bidding to acquire flagging UK retailer Comet.
According to reports in The Sunday Times, US investment house Gordon Brothers and Op Capita, one-time owner of Habitat and MFI tabled offers last week as the first round of the divestment process began.
French owner Kesa Electricals erected the for sale sign outside Comet last month after the UK retailer filed some nasty results, showing a loss of almost £9m for the year ended 30 April 2011.
It said Comet had lost market share during the year in a flat market, and that this, coupled with indications that the slowdown in consumer spending is forecast to remain weak this year, was enough for management to hit the eject button.
Major shareholder Knight Vinke, which owns one-fifth of Comet, has already given its blessing to a sale with caveats: it needs to be concluded quickly and at an "acceptable price".
The reports also suggest Hilco UK – which last week offloaded the Habitat brand to HomeRetail Group – and GA Europe are also involved in the talks to buy Comet, but no trade buyers have yet emerged from the shadows.
Tony Jones, UK business development director at GA Europe, told The Reg that it and the other three investors mentioned have in the past "hunted in the same places".
"I am under tough constraints on almost every deal we participate in so I'm not in a position to comment," he said.
Gordon Brothers, Op Capita and Hilco UK were unavailable to comment at the time of going to press. ®