Sony calls time on 8mm video format
And... cut
Sony has pulled the plug on another iconic format from yesteryear, calling time on the 8mm video format.
While it will continue to produce 8mm tapes for the time being, from September, Sony will cease production of 8mm digital VCR recorders, the GV-D800 and the GV-D200, Japanese-language AVWatch reports. It stopped making 8mm videocameras in 2008.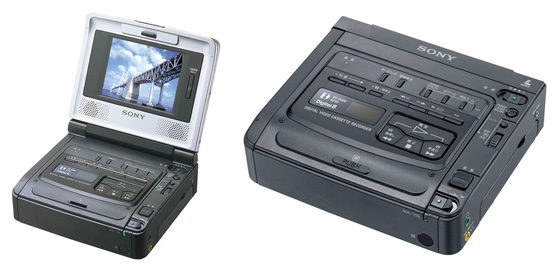 The company says the reason for discontinuation lies in the rise of Flash memory and demand for high-definition video. Another casualty in the fast-paced world of tech, then.
Sony helped to launch Video8 in the 1980s, propelling it forward as the format of choice for amateur camcorder owners. Video8 was later upgraded to Hi8 to compete with the rival Super-VHS format and both remained dominant in the market for the next two decades until being overtaken by DV.
Last year, the classic cassette Walkman made way permanently for the digital players of today, while just a couple of weeks ago, the company killed off its MiniDisc Walkmans too. Times they are a-changin'. ®