Activision: Guitar Hero to re-form
Plucking marvellous
Less than a year since Activision announced the franchise had performed its final farewell gig, Guitar Hero is to make an unexpected comeback. In fact, Activision never planned to kill it off in the first place, apparently.
The publisher's CEO, Bobby Kotick, admitted the company had only pulled Guitar Hero from the market in order to touch it up out of view and give the series a full relaunch to win back fans who were losing interest.
Kotick let the news slip in an interview with Forbes, saying: "We said, you know what... we're going to take the products out of the market, and we're not going to tell anybody what we're doing for awhile, but we're going to stop selling Guitar Hero altogether. And then we're going to use new studios and reinvent Guitar Hero. And so that's what we're doing with it now."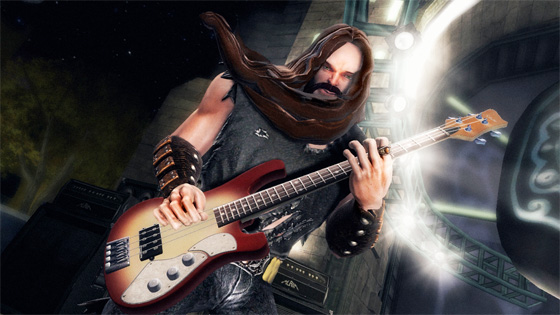 Back to bass-ics
With rival games like Rock Band and Rocksmith making much noise over the use of real instruments, perhaps Activision felt paranoid Guitar Hero was seen as the gimmicky more Fisher Price-style music game. Either way, people still play it, a whole lotta people.
It'll be interesting to see where Activision takes the franchise. Surely it doesn't want to change too much. One thing's for sure though, I bet it won't include any Axl Rose songs in the roster. ®
Sponsored: Becoming a Pragmatic Security Leader