Gamer claims complete console collection
Largest selection ever?
Collectors take things to extreme measures, such is the nature of their interest. Videogame enthusiasts have a similar mentality. Therefore, imagine what happens when the two combine.
While in Valencia last week, I ran into 'Sergiokillo' - as mentioned in my Campus Party roundup - a bloke who has spent a long time building up a painstakingly thorough collection of consoles.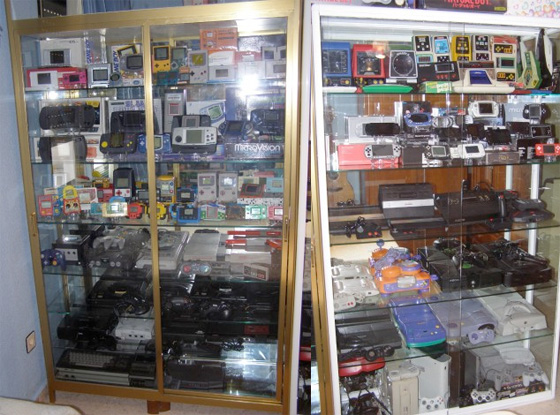 I've heard of badge collectors but...
From old Mattel electronics through to Ataris and Gameboys, you name it, this guy has it.
His hoarding was so impressive, we thought it warranted a story of its own. Have a ganders at Sergiokillo's full console collection and let us know if you think he's missing anything. IMO, he should open his own museum. ®
Sponsored: What next after Netezza?