Intel CEO: 'Ultrabooks' will be 'holistic' success
Earlier slimline efforts? 'Trial runs'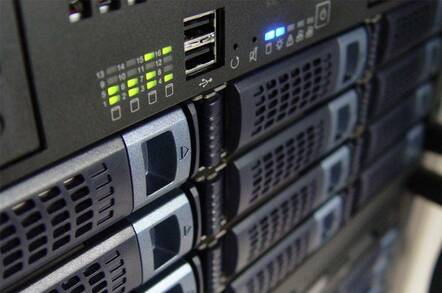 Intel CEO Paul Otellini says that the failed CULV (consumer ultra-low voltage) laptops of a few years back were merely a "trial run" for the Next Big Thing™ – ultrabooks.
Perhaps you remember those svelte, lightweight laptops based on Intel's CULV platform? They were poised to conquer the world from spring 2009 until spring 2010. Unfortunately – for Intel, at least – their most salient contribution was to help muddle laptop form-factor names. The CULV platform never quite caught on due to tepid performance and other failings.
At an Intel investor confab this May, Otellini introduced a second try at creating a platform for a thin-as-an-anorexic-goth laptop, dubbed the "ultrabook". This Wednesday he found himself defending this new effort to reporters and analysts tuned in to a conference call discussing Chipzilla's second quarter financial results.

Intel's "ultrabook" dream machine, as displayed at this May's Investor Day
One questioner asked about the optimism that Intel's Sean Maloney expressed when giving the ultrabook concept its first public airing (pun intended) at the Computex show in Taiwan this June. Maloney predicted that the ultrabook form factor would conquer 40 per cent of the consumer laptop market by the end of next year.
Would the ultrabook instead merely go the way of the CULV platform, the questioner wanted to know?
Otellini was quick to sever any ties between the ultrabook and its luckless progenitor. "I don't think that the ultrabook strategy is anywhere near equal to the CULV strategy," he said. "We didn't really put a lot of engineering into [the CULV platform] with our customers, we didn't look at other features."
Channelling past successes
After calling the CULV platform "a kind of a trial run, in hindsight," Otellini compared the ultrabook to a much more successful Intel effort. "The ultrabook project is much more akin to Centrino," he said, referring to the platform that essentailly turned Wi-Fi into a household word.
He then went on to extol the ultrabook's virtues. "It's a very holistic approach to moving the entire market to a different kind of form factor," he said, "not just in terms of its thinness, but in terms of the feature set ... always on, always connected, the machine is always aware of the networks around it ... instant on, instant boot capability ... building in integral touch ... and other feature sets."
The ultrabook is not just a pretty face, Otellini insisted. "This is as much about the features around the skin, or inside the skin, as the shape of the skin," he said.
But the Intel CEO was careful not to fully endorse Maloney's 40 per cent prediction – a lot has to happen to achieve that high a market share. "As we look at this with our customers," he said, "we also see that there's a great deal of engineering that has to be done, because one thing we know today is that these feature sets cost more money, [and] we don't think that PC prices are going to go up over time."
To bring those costs down, Otellini explained in fine CEOese, "What we have to do is work with the ecosystem to cost-engineer these features for high-volume price-point displacement."
In simpler terms, the ultrabook ain't gonna happen until parts get cheaper. "And that's the only way you can achieve sort of a 40 per cent number that Sean predicted in that time frame," he admitted.
This is not to say that the ultrabook will go the way of the CULV platform. After all, Otellini pointed out, as chip-manufacturing process sizes get smaller, more features can be crammed onto the same sized slice of silicon, and that Saltine-slim ultrabook can take another step closer towards reality. ®
Bootnote
Speaking of shrinking process sizes, Intel CFO Stacy Smith, on the same call as Otellini, gave an indication of Intel's plans for the future. When asked why Intel's projections for capital spending were somewhat high for 2011, he said: "Some of it is because we're going a little faster on the 14 nanometer factories," he said. "As we got into the planning, we saw some opportunities to do some things in the infrastructure that we're putting in place that make it easier for those factories to support multiple generations behind 14 nanometer. So, [we're] kind of putting in place the capability for 10 and 7 nanometer."
Sponsored: Beyond the Data Frontier