My Translator Pro UK
Dove the pub, s'il vous please?
iOS App of the Week The holiday season is upon us, and a good phrase book can be a very useful addition to your collection of apps when you're travelling abroad. Of course, most language apps tend to focus on one specific language, so I was tempted by My Translator Pro as it can translate typed-in phrases into more than 50 different languages and is currently on offer for a mere 69p.
A recent update also allows the app to function as a simple phrasebook too, as it now includes a permanent library of standard phrases that you can use offline in order to avoid 3G roaming charges.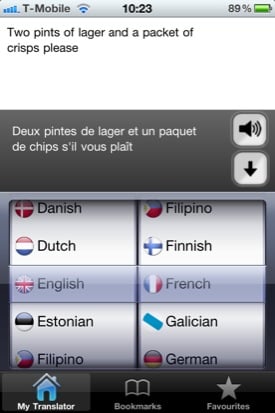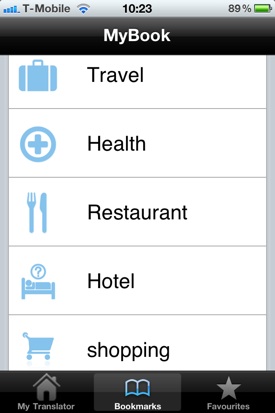 Translate online (left) or use stock phrase stored for offline use (right)
If you want on-the-fly translation, you'll need an internet connection - I suspect it just does a look-up on Google Translate. However, you do have the option of saving translated words and phrases for offline use.
I sometimes visit tennis tournaments in different countries so I've used it to stockpile a few related phrases that I try to memorise in my spare time, or which I can quickly look up without using 3G when I'm abroad.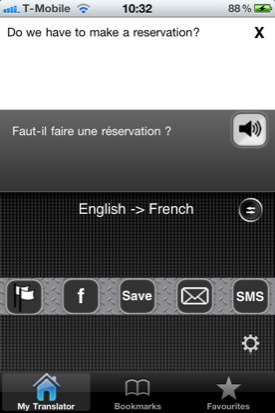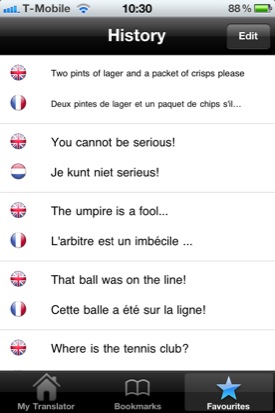 Have phrases read out for you (left) and save them for later use (right)
If you're not sure about pronunciation then the app also has a text-to-speech option – which works well in French and Spanish, although I'm not fluent enough to judge its accuracy in the other 50 languages it supports.
There are also options for sending translated phrases to your friends by SMS, email or Facebook.
My one real criticism is that the app's landscape mode is a bit unresponsive, but it's easier holding an iPhone in portrait mode anyway.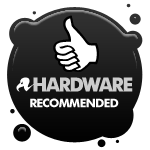 If you want to focus on one particular language then a more conventional phrasebook app might be a better investment, but at this price My Translator Pro is a handy tool for people who need a simple phrasebook and translation service for a number of different languages. ®
We make our selection of the best iOS smartphone and tablet downloads every Thursday. It you think there's an app we should be considering, please let us know.
More iOS App of the Week Winners

Files
Connect
SplashTop
Remote
OverDrive
QuickOffice
Snapseed

My Translator Pro UK
Cheap, cheerful and useful language app for people who need to dip into multiple languages.