EMC revenues explode in Q2
Colossus flops out a stonker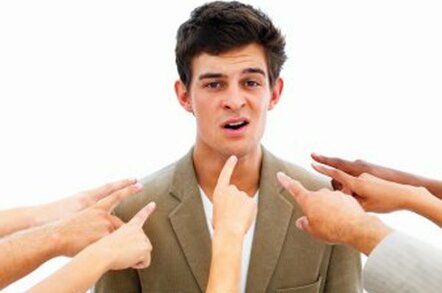 EMC second quarter 2011 results are extremely good with record-breaking, double-digit growth all over the place, and only the Information Intelligence stuff down in the dumps.
Second quarter (Q2) revenues were $4.85bn, 20 per cent higher than Q2 2010's $4.02bn. Net income rose to $546.5m, up a stonking 28 per cent on the $426m recorded in 2010's Q2, signifying that EMC is wringing out more profit from its sales.
EMC is confident about the outlook, suggesting it will surpass $19.8bn for its full year revenues, earn more than $2.44bn net income, and may even pass $28bn revenues in 2014.
Information Storage product revenues grew 19 per cent year-on-year. Within that category Symmetrix revenues, which include VMAX arrays, grew 15 per cent. The mid-tier storage product set revenues grew 27 per cent, with strong VNX revenue growth and more than 600 new VNXe customers in the quarter. Also in the mid-tier, Isilon revenues more than doubled and Atmos revenues doubled.
VMware revenues rose 37 per cent while RSA security revenues rose 13 per cent, respectable although not stellar. In the Data Computing division, Greenplum revenues doubled. We're told there was strong growth in the Backup and Recovery area, although Data Domain revenues were not singled out and identified as they have been in the past.
VCE revenues, gleaned from vBlocks created from VMware, Cisco networking and servers, and EMC storage, were not revealed but we were told that VCE revenues so far this year have exceeded full year 2010 revenues.
A relatively underperforming area was Information Intelligence. As has been the case for several quarters, its revenues of $169.3m represented a relatively flat spot, showing a 5.1 per cent year-on-year decline, although a 5.6 per cent lift from Q1 2011 results. Within that product revenues were a lowly $46.34m while service revenues were $1243m. Documentum, it seems, is in the dumps.
The geographical split was 52 per cent North America and 48 per cent for the rest of the world, with EMEA growing 20 per cent, Asia-Pac 34 per cent and Latin America 43 per cent.
CEO and chairman Joe Tucci said customers were responding well to EMC's big data and journey to the cloud marketing messages. CFO David Golden said EMC was succeeding – again – with its triple play financial objectives: "gaining market share, investing aggressively ... and improving profitability."
What can we say? Apart from the woof-woof from the Enterprise Content Management and Documentum dog, the damn company is a money-making machine grinding out products that customers want to buy. ®