Huawei Symantec spawns flash-y Dorado
'The lowest dollar/IOPS device is OURS, mwahahaha'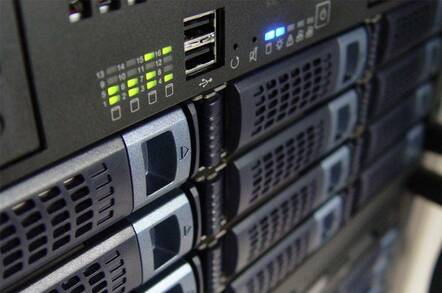 Huawei Symantec (HS) has added an all-flash array to its product set, the OceanSpace Dorado S2100. This is one of an accelerating stream of flash announcements as the storage industry looks beyond spinning disks.
HS is a joint venture between the large Chinese storage and networking manufacturer Huawei and security and data management software vendor Symantec. It is holding its first Partner Summit in the US this week and the product news is timed to give its initial wave of partners a boost. There are some 40 partners who have signed up since HS began operations in the USA in October last year. They are supplied through two distributors: Condre Storage and Synnex.
HS supplies the OceanSpace line of SAN and NAS arrays and has led the SPECsfs2008 NFS benchmark rankings until EMC lifted that crown in June with an Isilon array.
The Dorado S2100 comes as a controller enclosure with up to 4 x 2U flash storage modules, each containing 24 x 100GB, 2.5-inch, single level cell (SLC) solid state drives. The storage modules are connected to the controllers with 6Gbit/s SAS links. HS says the SLC is rated at more than 1 million hours MTBF. A 2.4TB entry-level system is rated at 135,000 random read IOPS and 95,000 random write IOPS. The maximum bandwidth is 5.6GB/sec.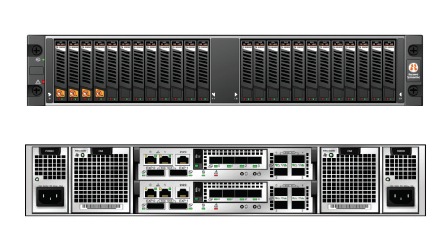 The S2100 has dual, active-active controllers for higher availability and varies both fan speed – based on the device's temperature – and CPU clock rates – based on the workload – to lower electricity consumption. It consumes 320W, with HS saying this is a 90 per cent saving when compared to an array of 200 hard disk drives delivering the same number of random read IOPS. The controllers were developed by HS in-house.
RAID levels 0, 1, 3, 5, 6, 10 and 50 are supported and there is support for 2,048 LUNs and 52 host connections using up to eight 8Gbit/s Fibre Channel ports.
Competition
HS is one of the first, if not the first, SAN and NAS storage array vendors to announce an all flash-array. The main direct product competition will come from Texas Memory Systems (TMS) and Violin Memory. Violin's 3200 Flash Memory Array has from 500GB to 10TB of flash in a 3U box and is rated at 220,000 sustained random write IOPS with a 10-year lifespan.
All-flash configurations of EMC's VNX array may also compete with the Dorado S2100, dependent upon configuration and pricing. HS is probably going for IOPS-intensive financial and HPC-type applications in the smaller enterprises and its channel coverage is a fraction of EMC's. Violin is a pricier and higher-capacity enterprise offering.
HS North America general manager Jane Li says Dorado S2100 pricing will ensure: "The lowest dollar/IOPS device belongs to us". This would be $0.32/IOPS or less. That would put the price of a 2.4TB S2100 at $43,200. ®