World's first turbine powered Batmobile hits roads
Bang. Pow. Boom ting!
When it comes to customisation, some people really push the boat car out.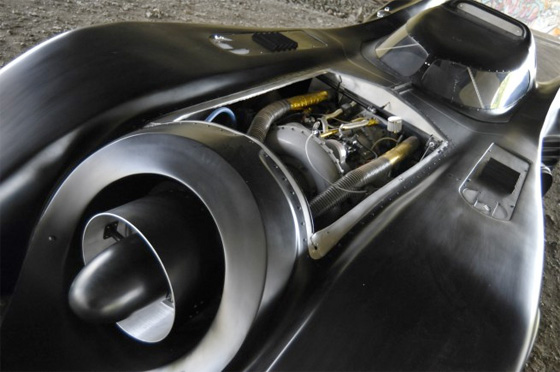 Check out this homemade road-legal Batmobile, based on the caped crusader's motor from Tim Burton's 1989 film Batman. The 20ft long vehicle is powered by a Boeing turbine engine originally used on a Navy aircraft.
Casey Putsch from restoration outlet Putsch Racing created the car from recycled parts and included an iPad for GPS navigation and avionics.

Not only does it look awesome, but its 385-horsepower engine can be powered by jet fuel, kerosene or diesel, offering a range of refuel choices. Wholly convenient, Batman.
The Batmobile has won heaps of awards and is currently the world's only turbine-powered version of the Dark Knight's motor.
Have a ganders at the video below to see it in action. ®
Sponsored: Webcast: Build the next generation of your business in the public cloud