Sony KDL-40CX523 LCD TV
Budget Bravia with on-line telly trimmings
Fall from Grace?
Media streaming from USB and across the network is a bit bumpy. You'll be able to play AVIs and MP4s, but nothing in an MKV wrapper. Music files fare better with MP3, WMA and WAV, with album art all supported. You can also record TV shows from the set's single tuner to an external hard drive.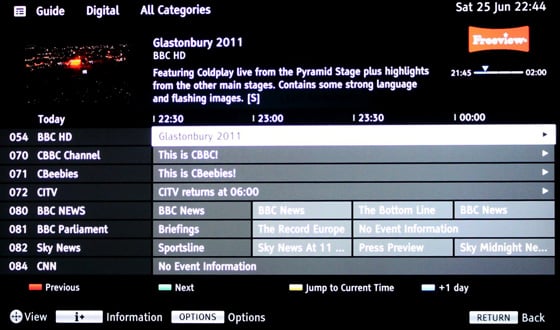 EPG
Curiously, one feature given prominence on the remote control, didn't work at all. This is Track ID. If you like a tune from a TV show or movie, hit Track ID and the telly trawls Sony's Gracenote database to identify it for you. Unfortunately it doesn't – it just throws up a network server error.
Picture quality is good, considering the set doesn't sport any of Sony's proprietary Motionflow frame-doubling tech. Consequently, motion picture resolution is limited to around 700 lines. This means objects have a tendency to blur when they move. However, motion judder is well contained, static detail pings and colour vibrancy is high.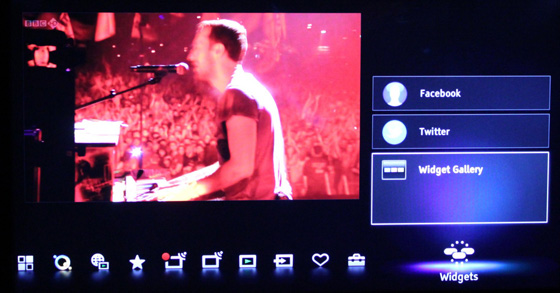 The latest Sony UI is on-board
If there's one advantage to using a CCFL backlight it's that illumination is a little more even than LEDs. Black levels transpire to be rather good, and the set has no problem revealing shadow detail. The panel itself exhibits very little noise or fizz. In some ways it's very similar to the noise-free picture on Samsung's 6 Series screens.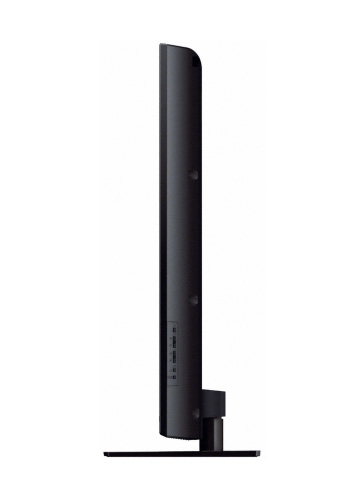 No slim Jim, but a good value performer
Verdict


I came prepared to scoff at the lowly Sony Bravia KDL-40CX523 and left a fan. This affordable fat-screen is a good-looking charmer. Image quality is fine for the price, and Sony's IPTV services are first rate. Expect to see some enticing deals on this model, as it's a prime candidate for bundling and promotions. I wouldn't recommend it for watching sports or gaming, but for TV and movies it's a bit of a steal. ®
More TV Reviews

Panasonic
TX-P65VT30
Sony
Bravia
KDL-40EX724
LG
42 LW650T
Samsung
UE40D6530
LED 3D TV
Ten…
40-42in
net connected HD TVs

Sony KDL-40CX523 LCD TV
Affordable LCD TV with the latest Sony UI and Internet TV offerings.