Extreme Networks to slash 16% of workforce
Niche networking firm tries to reverse the losses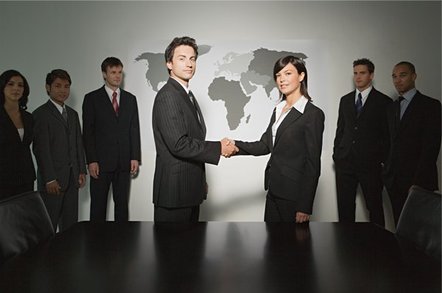 Extreme Networks is chopping staff and real estate to get its books back in the black.
The gigabit and Ethernet solutions provider is firing 16 per cent of its workforce across all departments – aside from R&D – in a bid to break into double digit operating profits.
On top of the 110 job cuts, Extreme will centralise software engineers "in lower cost venues" by the end of the calendar year to lower operating cost by $20m.
A restructuring charge of $3.5m was recorded in its fiscal Q4 ended 3 July, but those numbers have yet to be reported.
"We are rebalancing employee levels in all organisations to drive down fixed costs, while continually working to lower variable operating costs to ensure market competitiveness," said CEO Oscar Rodriguez.
R&D investment was directed to a single product architecture last quarter as the firm narrowed its market reach to higher growth niches including education; the mobile backhaul vertical for 2G, 3G and 4G LTE networks; and data centre networking.
Rodriguez expected the actions taken in the past two quarters together with launched mobility and hosted data centre products to steer the business back into profits.
Extreme's last reported results for Q3 ended 27 March showed a 3 per cent slide in revenues to $75.7m and a net loss of $6.8m including charges of $5.4m to discontinue a product. This compared to profits of $3.1m a year earlier and $8.9m in the previous quarter.
It expects Q4 revenues to be between $88m to $90m, higher than earlier estimates. ®