Sony confirms e-reader update imminent
Reader line to get wireless comms at last?
Sony has regularly updated its e-book reader line - aka Reader - in the late summer/early autumn timeframe so it comes as no surprise to learn it'll be doing so again this year.
Confirmation of the successor(s) to the 6in PRS-650 and the 5in PRS-350 - respectively dubbed the Touch and Pocket Editions, even though they both have touchscreens and both fit in (large) pockets - comes from Phil Lubell, the Sony US executive in charge of the Reader line, by way of Bloomberg.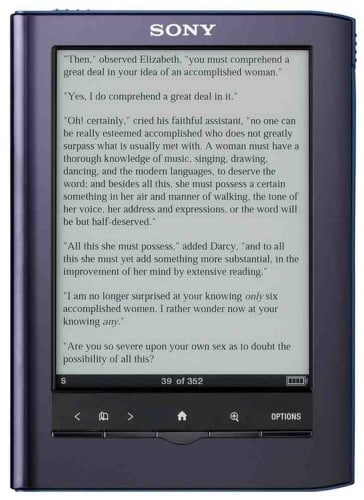 Lubell said the new model(s) will debut in the States next month and feature "hardware and software improvements" over their predecessors.
Wi-Fi and perhaps 3G connectivity are among the changes, we suspect, since wireless is the one thing Amazon's Kindle does that Sony's Reader doesn't. A less asymmetrical design would be nice too, Sony. ®