Griffin grounds phone-controlled copter until Xmas
Whup-whup-whup-whup-whup etc.
Here's Griffin Technology's top offering for Christmas: the Helo TC, a 12cm toy helicopter remote controlled using an iPhone for sure and maybe an Android handset too.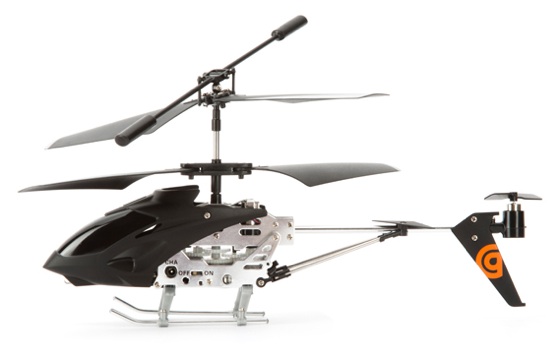 Parrot's AR.Drone quad-copter will set you back £240 or more, but Griffin's gadget should be yours for £35, company spokesfolks told us this week.
Charge the toy up by USB and you'll have maybe ten minutes' flight time. Control the 'copter by tilting your phone around, or use the on-screen joystick for a less seat-of-your-pants flight.
There are a trio of headlights for night-flights - we'd have preferred a couple of cams - a la the AR.Drone.
Helo TC will be out in time to fill dads' and lads' Christmas stockings. ®
Sponsored: How to Process, Wrangle, Analyze and Visualize your Data with Three Complementary Tools