Cisco's new UK/Ireland channel boss confirmed
Govbiz guvnor Richards to ascend throne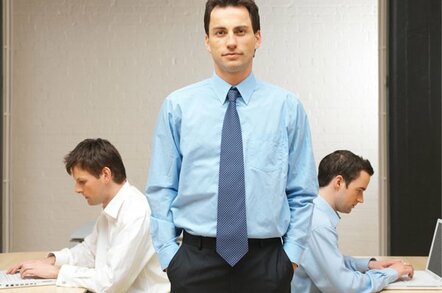 Cisco may be waving goodbye to its current global channel boss Thierry Drilhon – in his current role at least – but is preparing to usher in Richard Roberts as the new reseller head for the UK and Ireland.
As previously revealed, local channel boss Bernadette Wightman is moving to a global position running Cisco's Cloud Centre of Excellence, giving interim control of channels to director of SME David Critchley.
However, The Register can confirm that Roberts, currently operations director for distributed government, will leave the role next month to become UK and Ireland partner director, according to company sources.
The networking goliath is in the midst of a company-wide restructure – though the moves made by Wightman and Critchley are not part of the process – and may fire up to 10,000 staff members as it looks to get the business back on track.
In a keynote to the Cisco Live! conference, CEO John Chambers yesterday told the 15,000-strong audience, that it was "too complex", adding "you will see us leaner and more focused".
The job cuts are designed to remove layers of management to speed decision-making and get closer to customers, but also to take out a huge wedge of costs, first mentioned in a Q3 con call.
As part of the global shake-up, Cisco worldwide channel veep Drilhon is set to vacate the role, but sources are still not sure if he will remain within the company.
More details on the job cuts will emerge on 11 August, during Cisco's Q4 conference call.
Asked to comment on Robert's appointment, a Cisco spokeswoman said: "When we have something to announce to the media, I'll let you know." ®