Videotree VideoSpa bathroom TV
Spray and display
Review Forget 3D TV and Internet-connected sets, de rigueur this season is a waterproof TV for your bathroom. Admittedly, the Videospa is primarily intended for posh hotels and overly moist gyms, but developer Videotree is also making a bit of a push into what it refers to as 'innovative designer residential homes'.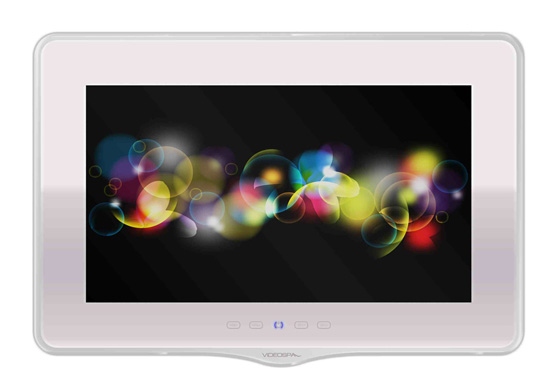 Wet set: Videotree's VideoSpa
That's the perfect description of Chez Reg, of course, so we were eager to take a look at this water-resistant wonder. Making a splash here is the 19in model, which is available in both black and white, and costs just under £1200. There's also a 27in model that's just been announced for around £2000.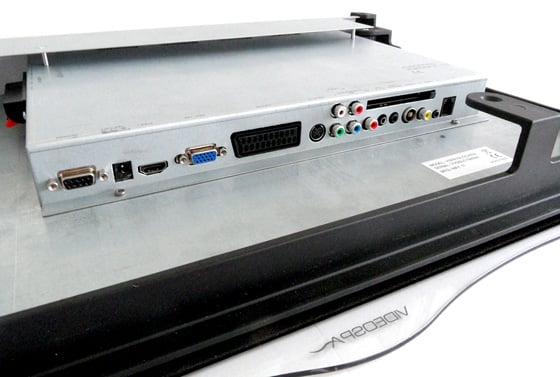 There's no built-in speaker, so ensure at the audio is plumbed in
Although it's designed to become a permanent fixture, this TV is surprisingly heavy, as the back of the unit is hemmed in by a sturdy metal frame that acts as a wall-mount and also covers up the various ports and connectors. Those connectors include a single HDMI interface, Scart, component and S-video input, Freeview tuner, headphone socket, and a VGA port for PC connectivity – for those moments when you absolutely must have a WoW leveling session in the bath.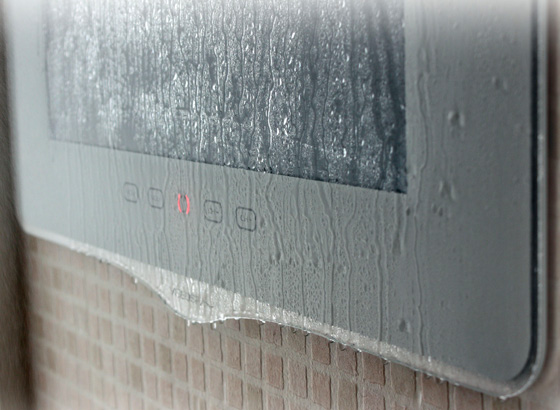 Rising damp
The single HDMI connector might seem a bit miserly, but is unlikely to be much of a problem unless you're absolutely desperate to have a DVR or games console in your bathroom as well. Just be aware that you'll still need to wire an aerial or set-top box of some sort into your bathroom in order to feed a signal to the Videospa.