Computacenter Germany pips UK operation in growth stakes
But for you, Fritz, the glory will be short-lived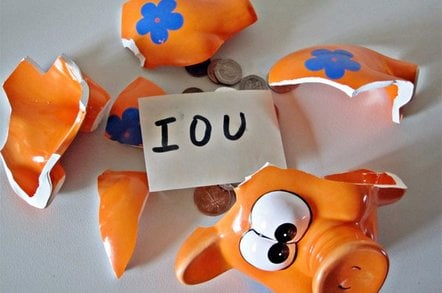 Computacenter's (CC) UK operation fell under the shadow of its German counterpart – for the first time in history – during H1 following steep declines in product reselling.
The services-based reseller today issued a trading statement for H1, showing that group revenues were up 6 per cent year-on-year. In constant currency and excluding acquisitions, group sales edged up 4 per cent.
Profitability was "comfortably ahead of the same period last year and trading remains in line with management expectations for the year as a whole", it said.
But UK product sales were down 23 per cent, albeit compared to a relatively strong showing in the first half of 2010, when financial institutions began refreshes and before the public sector spending cuts hit the top line numbers in Q3.
"Our customers have been cautious on capital expenditure, compared to a very buoyant period in the previous year," said CC in a statement, singling out slowing demand from its financial service-oriented client base.
Profits held up comparatively more strongly in the UK due to a higher mix of services sales, up 1 per cent in H1, and the pipeline was looking healthier for the second half of the year.
In fact, CC said of the UK that "underlying improvements" were becoming evident in both its straight reselling and services businesses.
In contrast, the German biz pushed up kit sales 38 per cent as services climbed 10 per cent, attributed in part to a weaker comparison period in the first half of 2010, but aside from this Q2 offered up "impressive growth rates".
"For the first time we will report larger revenues in Germany for the period than the UK," said CC.
But the glory for the Germans will be short-lived, as CC does not expect product sales to continue at their current levels, "particularly as the comparisons get increasingly more difficult due to the improving environment we experienced in the latter half of 2010".
The biz in France grew top line product and services revenue 16 per cent and 7 per cent respectively, with the acquisition of Top Info only kicking in from the second quarter.
CC said it will likely report profits for the country operation, something it has not achieved in years.
"This bodes well for the year as a whole, as the second half has traditionally been the more profitable period. While much remains to be done to integrate Top Info, the early signs are encouraging," it said.
CC warned that though trading remains in line with board expectations, the second half of the year will be held back by a rise in depreciation charges as it rolls out a new ERP system, and that stronger trading in H2 2010 "presents us with a less easy set of comparators than the first half". ®