OCZ fails to kill off Blue Screen Of Death issue
SandForce-powered SSDs still failing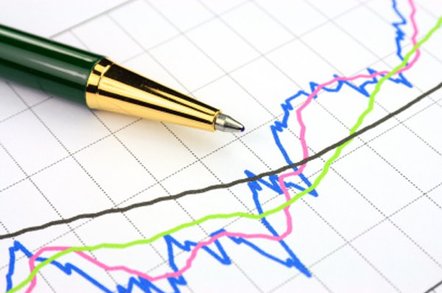 Despite firmware upgrades, some OCZ Agility and Vertex SSD users are still suffering Blue Screen of Death episodes.
We came across Vertex BSOD episodes in June and have been told by Gym Ratz, our poster, that he is still BSOD'd but that a replacement Crucial SSD is working perfectly.
To get my PC back in action and prove it wasn't my hardware at fault, I bought a Crucial C300 SSD and stuck it in in place of the Vertex. Guess what, Windows 7 (first release) was installed in 15 minutes, fully patched within the following couple of hours, and the system was overclocked to the max and still rock solid.

I have since fully populated every SATA II and SATA III port on the board with drives and done pretty much everything I can to try and force a BSOD or system hang, all to no avail.
Agility 3 and Vertex freezing and BSOD occurrences are still being noted on OCZ's forum. A stream of firmware upgrades, from v2.06 to v2.09, has reduced the number of users experiencing the problem, but 33 per cent of respondents on a forum poll are still faced with non-working drives. Another 20 per cent don't get BSODs but do experience freezes when the system hangs.

OCZ Technical Support Forum poll concerning SSD BSOD episodes.
Of the 47 per cent who found that firmware upgrades fixed their BSOD problem, 12 per cent of them found their system subsequently ran slower.
OCZ said it had contacted the forum poster JamieG "to acquire more information so our support team can assist them with troubleshooting". It added: "Additionally, we do have a clear warranty policy and are always happy to provide an exchange or refund to this person should the product not meet their expectations for whatever reason."
Poster GymRatz told us he is in the process of getting a refund from OCZ.
When complex goods fail in certain circumstances involving complex and hard-to-fix problems involving interaction between controller hardware and firmware, host PC BIOS cards and operating system drivers, then internet-based support processes, multinational and multi-step product RMA and return processes can become stretched to the limit.
It is such consumer SSD support issues that concern some commentators looking at OCZ's move into supplying enterprise SSDs. Hopefully they will get fixed and greater testing of consumer SSDs will stop the OCZ Sandforce controller-related BSODs happening again. ®
Sponsored: What next after Netezza?