Sony pains pre-owned game punters with PSN Pass
Net profits
Sony has officially announced the PSN Pass, a network tollbooth for "premium" online services.
The belt will tighten in September with the launch of exclusive PS3 title Resistance 3. The game will come with a code that will allow the purchaser to play online through PSN.
Anyone purchasing secondhand copies of the game from someone who has used the code will have to buy a fresh access chit to play Resistance 3 online. Sony hasn't said how much the pass code will cost.
Whatever the price, the PSN Pass is essentially a tax on folk who buy pre-owned games.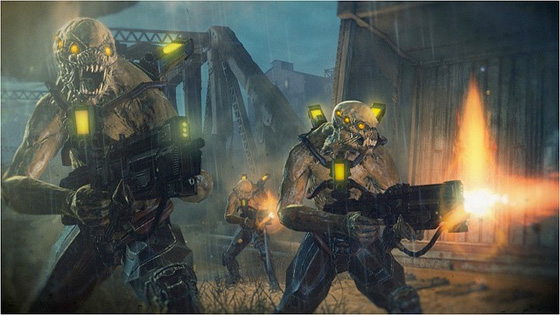 Resistance 3 is out 9 September
A Sony spokesperson said: "We are always evaluating new programmes for our online offering, and starting with Resistance 3 this September, we will be instituting a network pass programme for PS3 games with online capabilities.
"This programme will be game-specific. Games that are a part of this programme will include a single-use registration code that grants the account holder redeeming the code full online access for that title.
"This is an important initiative as it allows us to accelerate our commitment to enhancing premium online services across our first party game portfolio."
Sony has been pondering the imposition of online fees for some time. Plus, EA, THQ, Codemasters and Warner have all used an Online Pass tool in their games. ®
Sponsored: Detecting cyber attacks as a small to medium business