ANONYMOUS: Behind the mask, inside the Hivemind
Where and who are the Anons? Everywhere and everyone
Come to the dark side, we have cookies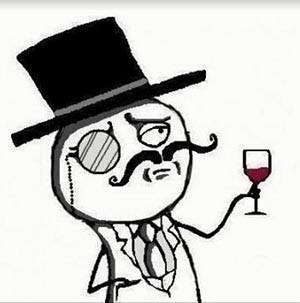 Recently, LulzSec AnonOps and other hacker/hacktivist groups have been in the news, used interchangeably with Anonymous. The truth is a little more complicated.
AnonOps is unquestionably Anonymous. They claim affiliation, and its membership is primarily rank-and-file Anons.
LulzSec (now disbanded) was a separate entity from Anonymous: a distinction LulzSec had made many times on the group's Twitter account. There are some ideological differences, and LulzSec as a whole has been more "pure" in their quest for lulz than Anonymous as a whole.
The tactics used by both LulzSec and AnonOps were not supported by all Anons, though there is widespread sympathy for LulzSec's motivations and the underlying frustrations which have served as triggers for their actions. This is reflected in the growing support for Operation Antisec, a concerted attempt by many different hacktivist groups to uncover and release documents belonging to governments and the whitehat security industry.
Anon1 )) As a hacker, I appreciate LulzSec's full disclosure policy, although the recent DDoS of random pointless shit is a little lame in my book.
Anon2 )) LulzSec: They're hilarious, huge ego-ed maniacs that think they own the place. They are original lulz.
Anon3 )) Anon's name has been dragged through the mud already, most People realize that there is no one member to this group and it changes as things come and go. Anon is mostly for the people, what LulzSec is doing is just showing they can shake the foundations of the internet.
Anon4 )) Asshats. But hilarious.
Anon5 )) SailStrong!
Anon6 )) LulzSec's methods and motivations may be off, But they are doing a really good job of showing the world exactly how little "we the people" matter to our governments and their corporate masters.
Despite keeping itself at arm's length, LulzSec did work with Anonymous on some projects, and their members eventually folded into Anonymous when the group disbanded.
Hacktivist groups exist that have nothing to do with Anonymous, yet will also cooperate with Anonymous when there is common cause. The People's Liberation Front (PLF) acted in concert with AnonOps during the HBGary affair, but is its own independent entity and claims no affiliation with Anonymous. Popular websites Wikileaks and The Pirate Bay have been the subject of intensive media scrutiny and also cyber-activism by Anonymous. Despite often being linked to Anonymous, they too are separate and distinct entities.
Organisation
A hivemind is multiple individuals following a single, unified will. The Borg are a hive mind. Ants are a hive mind. Anonymous is not a hive mind. Trying to get a straight answer from Anonymous on anything is more akin to having a conversation with a breakfast cereal. There is a lot of "snap, crackle and pop", but very little unity.
Anon3 )) It's not really a "hive-mind" per say, but when people are in agreement on something, things happen. There's no denying that.
There are no "leaders" of Anonymous. Anonymous resists the concept of leadership so fiercely that anyone who attempts to take on a leadership role is ostracised. At the same time, Anonymous can – and does – contain sub groups which may have a more formalised social hierarchy than the group as a whole.
Anon2 )) Almost all people running the network has contributed to the network in some way. Myself, financially by renting servers and a lot of time invested.
Anon2 )) Time devoted to help provide a space for anonymous and other people to communicate came about as actually keeping a place stable enough for people to stay and ideas to flourish is difficult and requires a lot of time. Something not many people can actually provide both of.
There are many "strong personalities" who are active Anons. Quite often these individuals succeed in rallying other Anons, or serve to as organisers for some event, project or raid. Their contributions are generally appreciated.
Sponsored: Becoming a Pragmatic Security Leader