AppSense in HP tie-up
Win pushes UK vendor towards NASDAQ future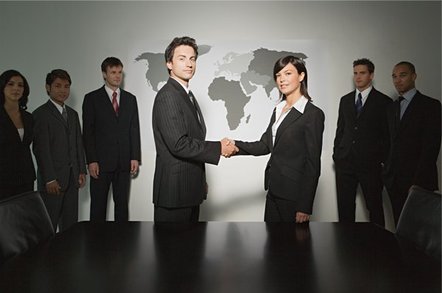 Hewlett-Packard is to make the AppSense user virtualization platform a "core part" of its Client Virtualization Reference Architecture, in a tie-up announced today.
The agreement puts the AppSense technologies alongside those from Microsoft, VMWare and Citrix in HPs suite – and gives AppSense access to HP's markets worldwide.
AppSense's technology provides user management across both physical and virtual desktops, and is designed to make it easier and cheaper to deliver user-end virtualization, as well as increasing acceptance of virtualization rollouts. Part of the company's pitch is that it simplifies the job of allowing users to access their own desktops from any machine.
The deal is a big boost to UK-headquartered AppSense, which recently flagged a push to take sales beyond the £100 million-mark, in preparation for a possible NASDAQ listing.
The company managed revenue of £29 million in 2010, but founder Charles Sharland recently told Manchester Evening News that rising demand in the US means America now accounts for more than half of AppSense revenue.
It is also looking to expand its international footprint, possibly adding Singapore and Brazil to its network of office, which currently includes London, New York, California, Munich, Amsterdam and Melbourne. ®