Virgin teases with TiVo iPad app snap
Keeping mum on the details
Virgin Media has revealed it's working on an iPad app that'll tap into its TiVo-designed DVR, Media TV.
As proof, it 'leaked' this snap: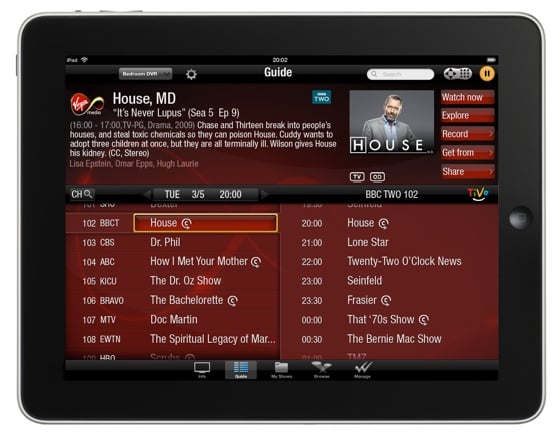 It also invited hacks and bloggers to "speculate as you wish" based on the "few things in the image that may pique your interest".
All we can see is a spotlights icon placed upside down: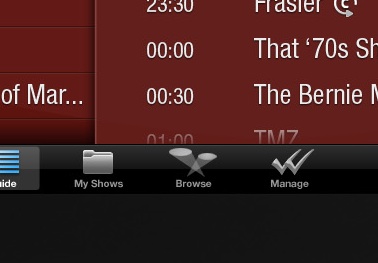 And it has its channels well and truly muddled. Doc Martin on MTV? House on BBC 2? Surely not...
Plenty of time to fix it, presumably - Virgin is not saying when the app will be out, or even if it will come out. Or what it'll do when, or if, it does. ®
Sponsored: Practical tips for Office 365 tenant-to-tenant migration